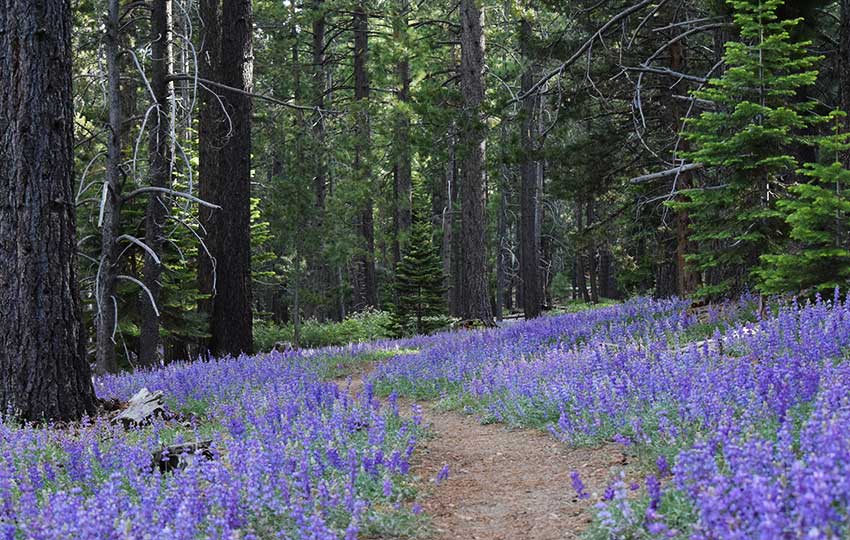 Many people who come to Lake Tahoe plan on hiking bigger and more iconic trails such as Mount Tallac, Freel Peak, or Mount Rose. However, those hikes are all-day affairs. And sometimes you just don't have the time or energy to tackle the longer hikes of Lake Tahoe.
Or, there's too much snow in the higher elevations. So in those challenging and dangerous cases, you might actually need technical gear such as ice axes and crampons. In addition, you may often find yourself traveling with younger or older companions who can't hike for very long distances.
Regardless of your reason for choosing a short and easy hike in South Lake Tahoe, there's sure to be at least one trail on this list that'll provide your nature fix for the day.
---
Support Tahoe Trail Guide with a financial contribution via PayPal (single contribution) or Patreon (reoccurring contributions). Your support of Tahoe Trail Guide is very much appreciated!

Become a Patron!
---
Notes about South Lake Tahoe Locations
This list of short and easy hikes in South Lake Tahoe is a collection of my personal favorites. The majority of these short trails are located on the south shore of Lake Tahoe, hence the article's title.
Keep in mind, however, that most people, including myself, consider South Tahoe as being a relatively broad area. It includes the community of Meyers, the City of South Lake Tahoe, and Stateline, NV. It also includes locations slightly further south such as Hope Valley and Carson Pass.
Additionally, some of these short hikes are located on the east and west shores of Tahoe. Although, they're just slightly north of South Lake Tahoe.
Distances of Short and Easy South Tahoe Hikes
Despite their short distances, many of these easy South Tahoe hiking trails boast stunning views of Lake Tahoe. This is especially evident when hiking them at sunrise or sunset.
These short South Tahoe hiking trails feature distances of five miles or less. They also generally feature total elevation gains of less than 500 feet.
---
---
There are still benefits to hiking the trails on this list that don't include panoramic scenes of Lake Tahoe. Those hikes can offer memorable views of wildlife, wildflowers, and other natural wonders of Tahoe.
Check out my iNaturalist page to see the variety of species I see regularly on some of these shorter hikes.
Ideally, you'll want to hike these shorter South Tahoe trails in the summer and fall.
For parking directions and travel considerations about these short and easy South Tahoe hikes, click their respective links.
A Quick Note About Snow
You could hike many of these trails during the spring and winter if it's a low snow year at Tahoe. But you probably want to wear heavier duty footwear to deal with snow, runoff, or mud. Also, you may want to consider having some type of foot traction device in case it's icy.
I present a more thorough discussion about hiking at Lake Tahoe when snow is present in some related articles. Those articles are titled Considerations for Spring Hiking and Backpacking at Lake Tahoe and Tips for Spring Hiking in the Mountains of Lake Tahoe.
Lastly, if you don't ski but there's still snow on the ground, consider snowshoeing. For more information, read my article about snowshoeing in South Tahoe. And if you're new to snowshoeing, read about the basics of snowshoeing and the five reasons I love to snowshoe.
---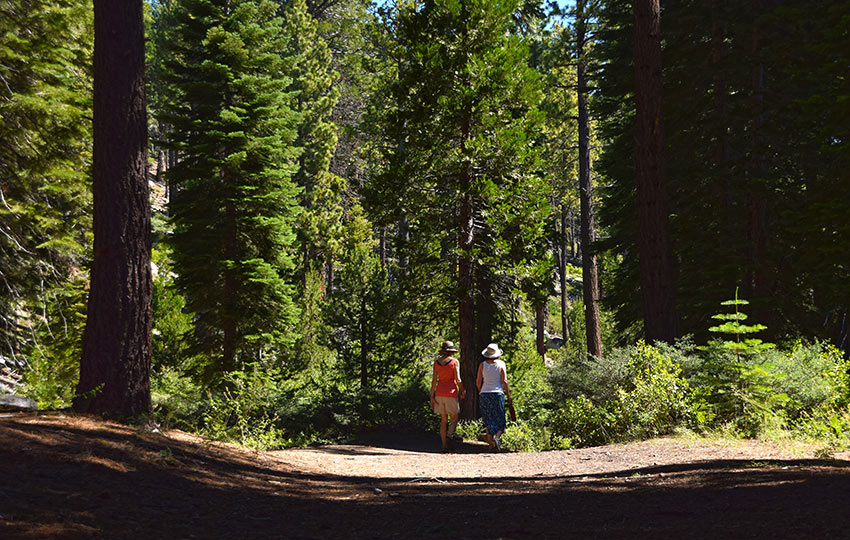 Easy parking, a nearly flat trail, and a waterfall makes hiking Meek's Creek Falls truly worthwhile. Additionally, you'll be traveling near a creek and adjacent meadow. So, you'll have plenty of opportunities to spot diverse Sierra Nevada wildflowers and birds.
Please note that this short and easy hiking trail is located slightly north of South Tahoe along the west shore.
Distance: 4 miles
Elevation: 50 feet
---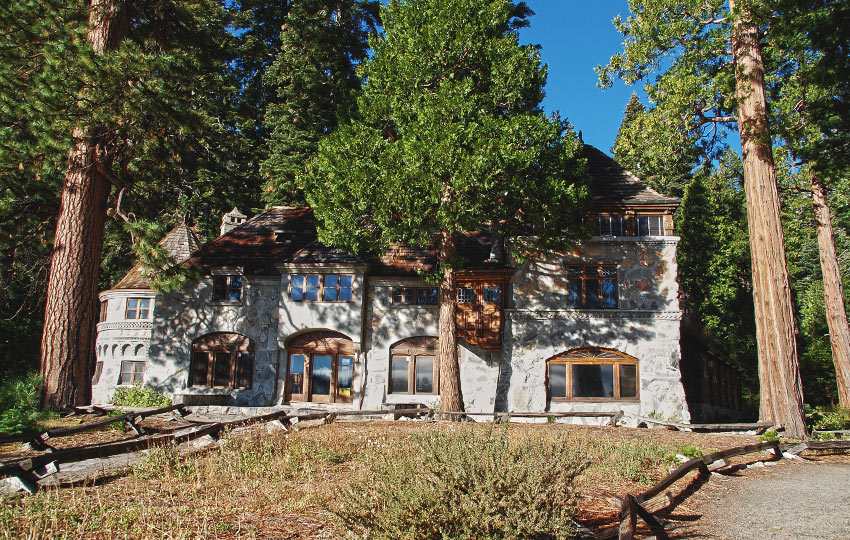 Hiking down to Vikingsholm Castle at Emerald Bay is a must-do Lake Tahoe hike, even though it's short and easy. Vikingsholm Castle is arguably one of the most popular and quintessential locations to visit at Lake Tahoe.
Please note that hiking around Vikingsholm Castle is free (other than the cost of parking), but I highly recommend taking a tour if you have the time to do so.
Distance: 2 miles
Elevation: 500 feet
---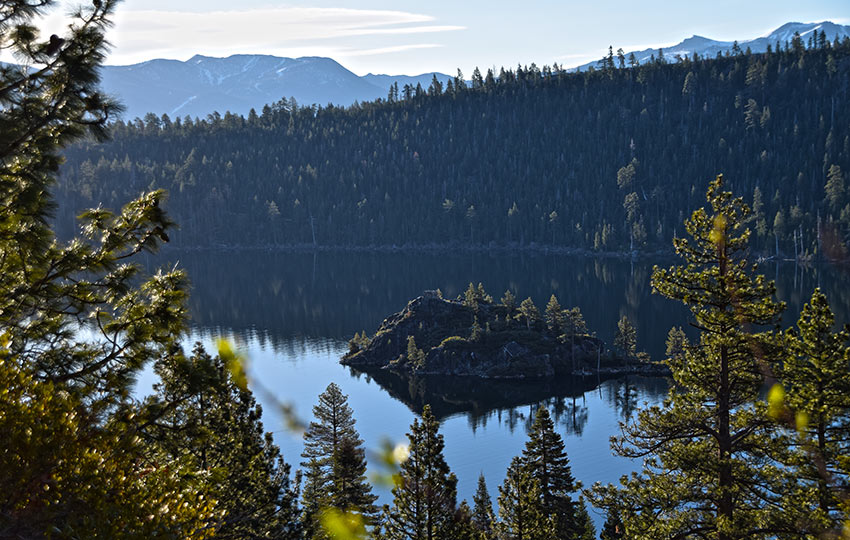 Hiking to Emerald Point follows the established trail on the north side of Emerald Bay. In addition, it features just a dash of off-trail adventure. For example, in order to reach actual Emerald Point, you'll need to do a little route finding through the forest at the turnaround point for this short and easy South Lake Tahoe hike. And, since this trail contours half of Emerald Bay, you'll have plenty of opportunities to see diverse Sierra Nevada wildflowers and bird populations.
Distance: 5.5 miles
Elevation: 500 feet
---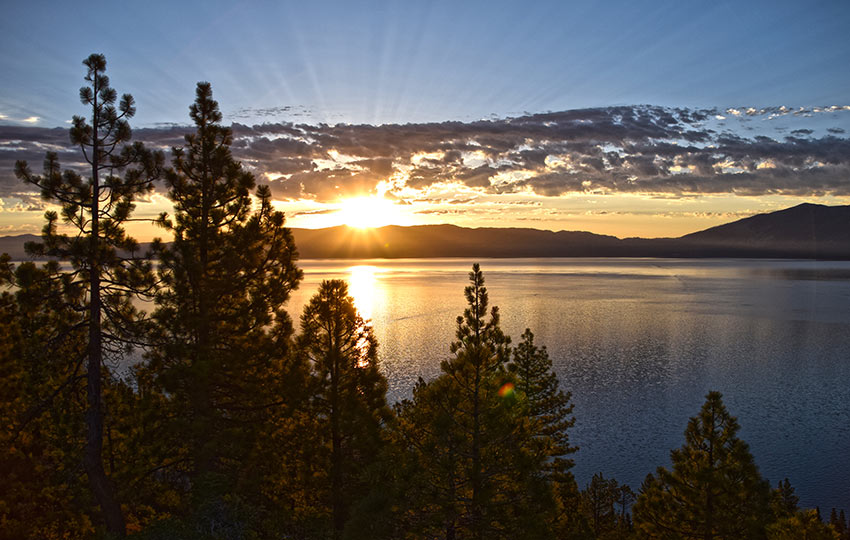 The hike to the Eagle Point Campground and Overlook Trail is super short and travels through the actual campground. So, I agree that this doesn't sound like a very sexy hike. However, the end point on the Overlook Trail features incredible panoramic views of Lake Tahoe looking east. I often like to wake up early and go to this easy and convenient location in order to watch the sunrise.
You could extend this hike further (if it's too short for you) by hiking along the south side of Emerald Bay in the direction of Vikingsholm Castle.
Distance: 1.25 miles
Elevation: 50 feet
---
---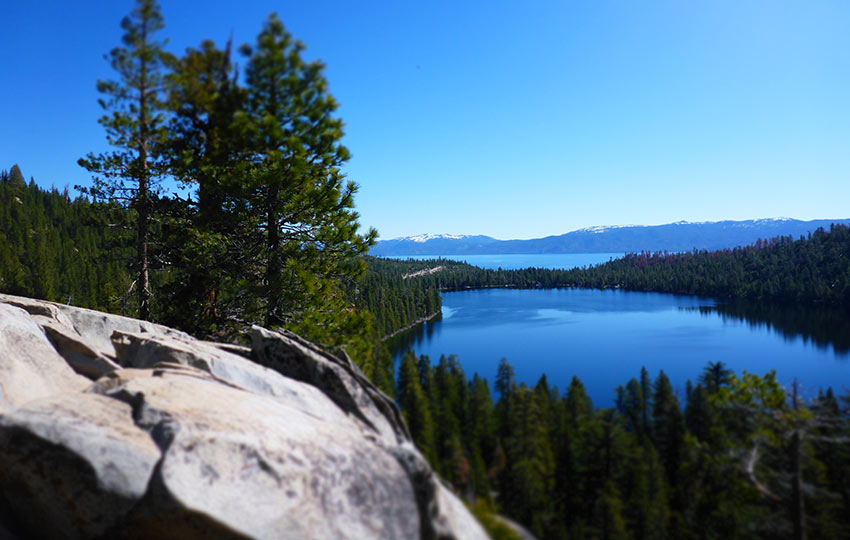 During this hike, and once you reach the actual Cascade Falls, you'll be treated to panoramic views that include Cascade Lake and Lake Tahoe. What more could you want from a short and easy hike in South Lake Tahoe?
My main concern with this short hike is that the trail is rocky. There are obviously rocks on every trail in Tahoe, but the hike to Cascade Falls always seems to me to have more tripping hazards than other well-worn trails.
Distance: 2 miles
Elevation: 350 feet
---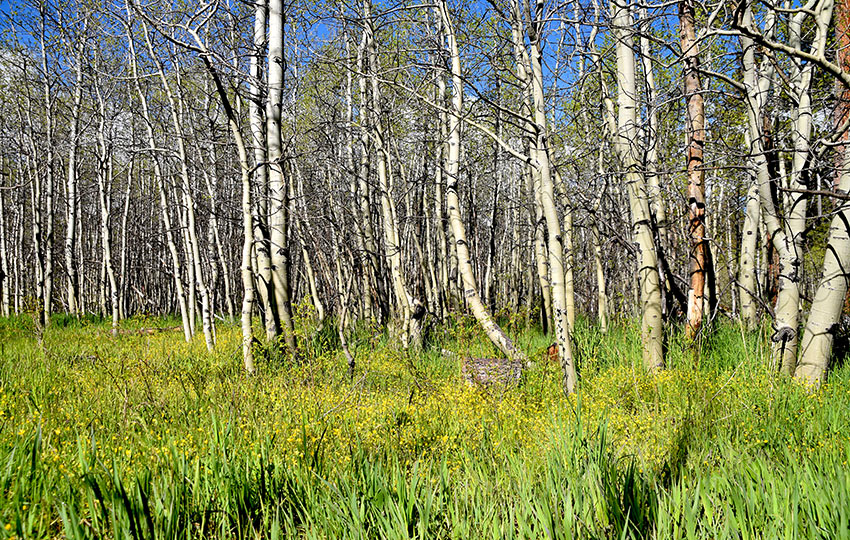 Hiking Cathedral Meadow is a relaxing meander through the woods. Since you'll essentially be traveling to the east side of Fallen Leaf Lake you'll be rewarded with nice views of the lake at the turnaround point. Additionally, you'll be hiking through and around Cathedral Meadow so you'll have the chance to see many varieties of Sierra Nevada wildflowers and birds.
Distance: 2.5 miles
Elevation: 100 feet
---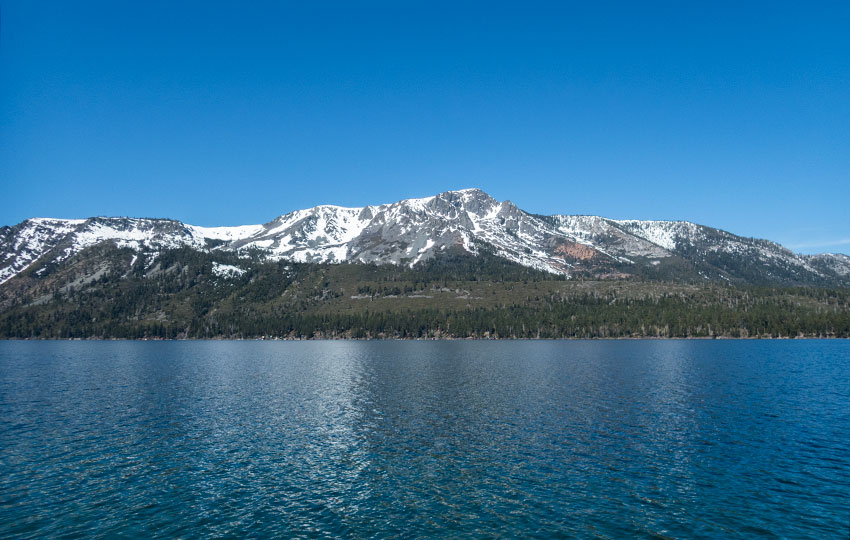 There are many short hiking trails at Fallen Leaf Lake, but this east side trail is one of my favorites. Why? Because very few people travel it compared to the numerous social trails at Fallen Leaf Lake. This trail isn't the most dynamic hiking trail at Lake Tahoe, so don't plan your whole day around it. But it provides an immersive nature experience, various access points to Fallen Leaf Lake, and the opportunity to spot some diverse wildlife and plant life (so long as you're paying attention!).
Distance: 2.5 miles
Elevation: 200 feet
---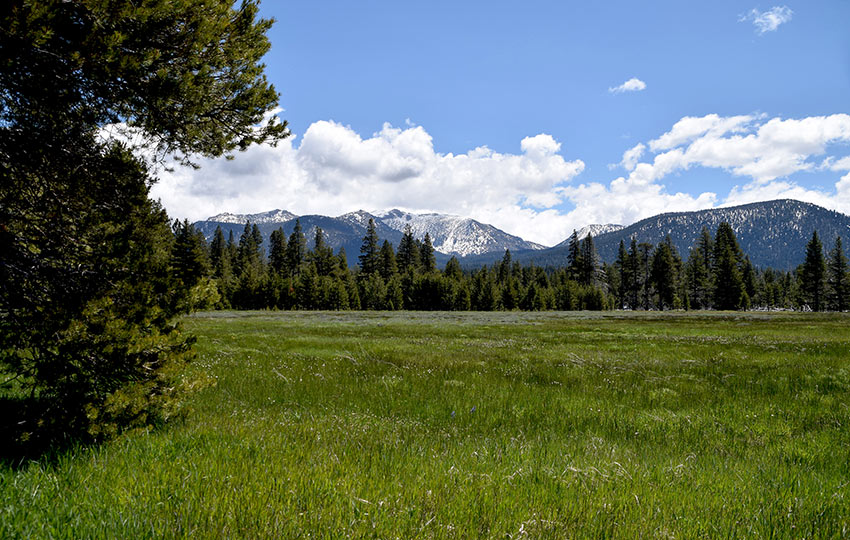 In spite of it being a part of the CA State Park system, Washoe Meadows State Park sees relatively little traffic. For that reason, hiking Washoe Meadows State Park is a locals' favorite. For example, you'll often see less than a handful of people traveling through the park at any given time. That is, unless Tom Cruise is filming a movie there! I love this park for spotting diverse Sierra Nevada wildflowers and birds.
Distance: 3 miles
Elevation: 100 feet
---
---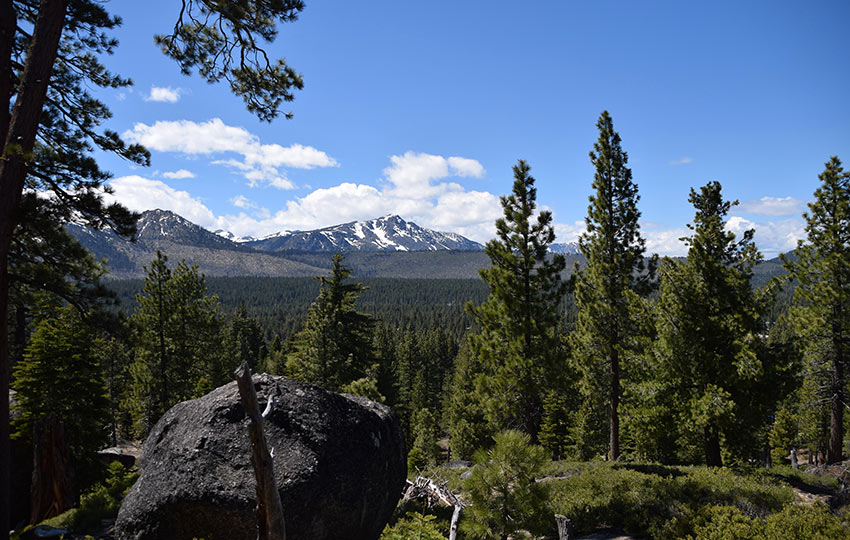 Hiking Cowboy Hat Hill is another locals' favorite because it's an out-of-the-way location and exceptionally short hike. That is to say, locals love their longer hiking trails. However, the hike to Cowboy Hat Hill is a rather quick one to do before or after work. That said, just know that the "trailhead" is located within a neighborhood so parking is extremely limited. The turnaround point offers a nice view of Mount Tallac and the area is peppered with Sugar Pine trees.
Distance: 1 mile
Elevation: 200 feet
---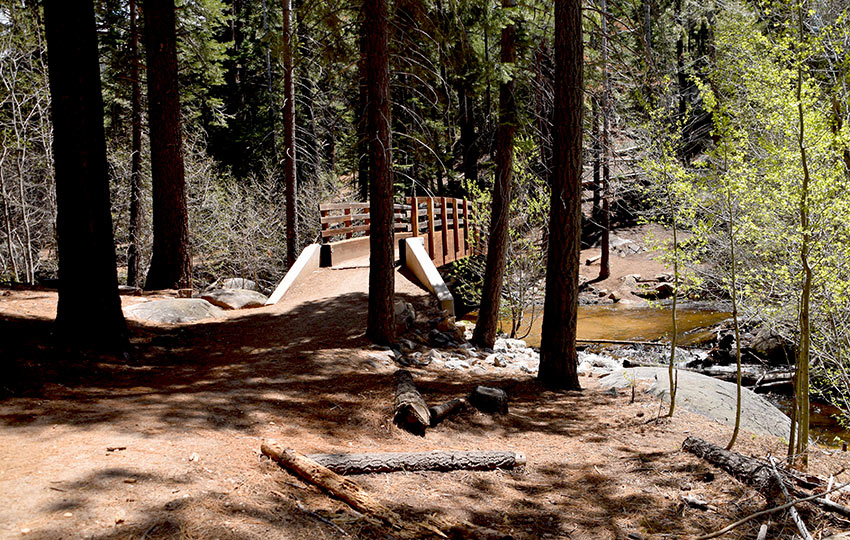 Hiking Cold Creek Trail is my least favorite short and easy hike in South Lake Tahoe. That is to say, this trail is mostly uphill and doesn't offer any long views. However, it's a great hike through the forest and along a creek. It also connects with Powerline Trail and continues higher up the mountain to High Meadow.
The main reason I recommend this short hiking trail is because many people who visit South Tahoe stay near Pioneer Trail and the Cold Creek area. Consequently, this trail is right in their (temporary) backyard.
Distance: 2.5 miles
Elevation: 300 feet
---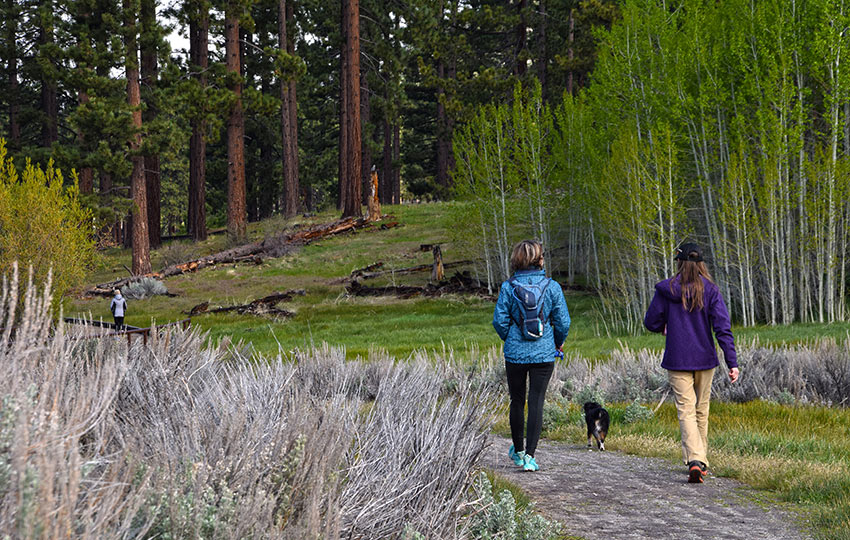 Hiking the Lam Watah Historic Trail through Rabe Meadows is probably the most "civilized" trail on this list of short and easy hikes in South Lake Tahoe. Most likely this is due to the fact that much of it travels along an asphalt walkway. Although the trail is located so close to Stateline, NV, it features diverse wildflowers and bird populations due to its proximity to wetter terrain. Additionally, you'll see Aspen groves, walk through a Jeffrey Pine forest, and have the opportunity to take a pit stop at Nevada Beach along the way.
Distance: 3 miles
Elevation: N/A (flat)
---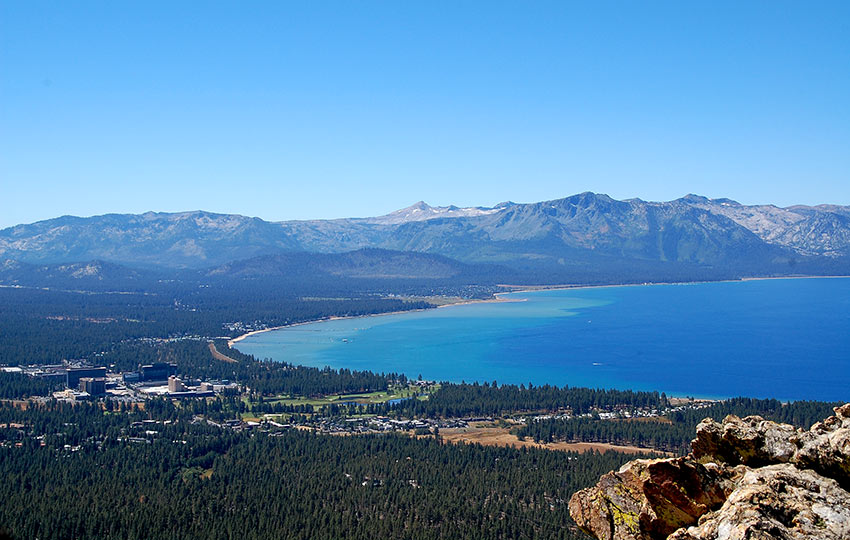 According to Tahoe Trail Guide analytics, hiking Castle Rock is the most searched for trail on this list of short and easy hikes in South Tahoe. I agree that the hike is great. But it's not that great. Therefore, I can't say why it's so popular other than it's close to VHRs on Kingsbury Grade and casino hotels down in Stateline. Despite its popularity, though, I've always found myself alone when hiking this trail.
The trail travels through the forest and then rewards you at the top with panoramic views of the south shore of Lake Tahoe. Keep in mind, though, that if you want to see the best views there's some actual rock scrambling to negotiate at the end.
Distance: 2.25 miles
Elevation: 525 feet
---
---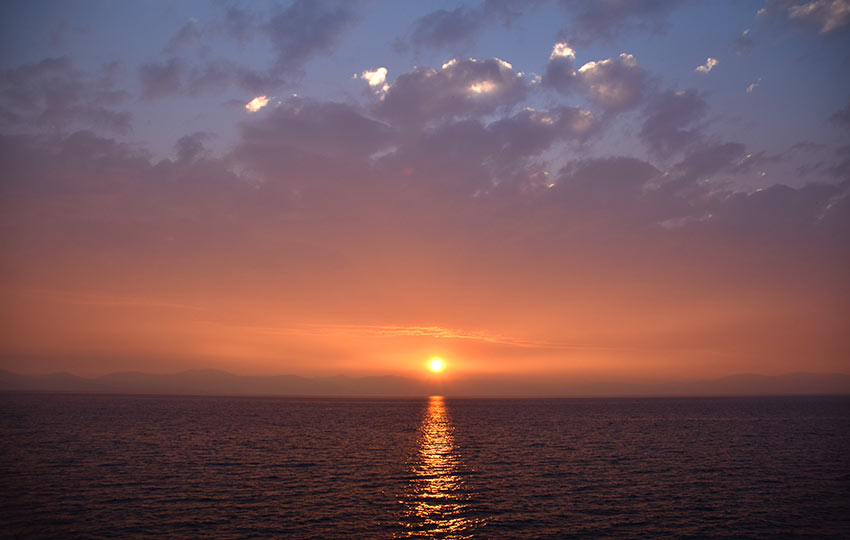 Less of a hike and more of experiencing a living panoramic image, visiting the Logan Shoals Vista Point is a no-brainer. Just pull over in the large parking area for the lookout. Then, you can see for yourself why Logan Shoals Vista made this list of short and easy hikes of South Lake Tahoe.
At the lookout, you could just take in the views and read the interpretive signs. Or, you could walk down the paved path and scramble around some boulders for a photo op. I recommend doing that, as well as hiking down to the old dirt road for more views of Lake Tahoe. The best time to visit this location is at sunset since the location is west-facing.
Distance: 2 miles
Elevation: 175 feet
---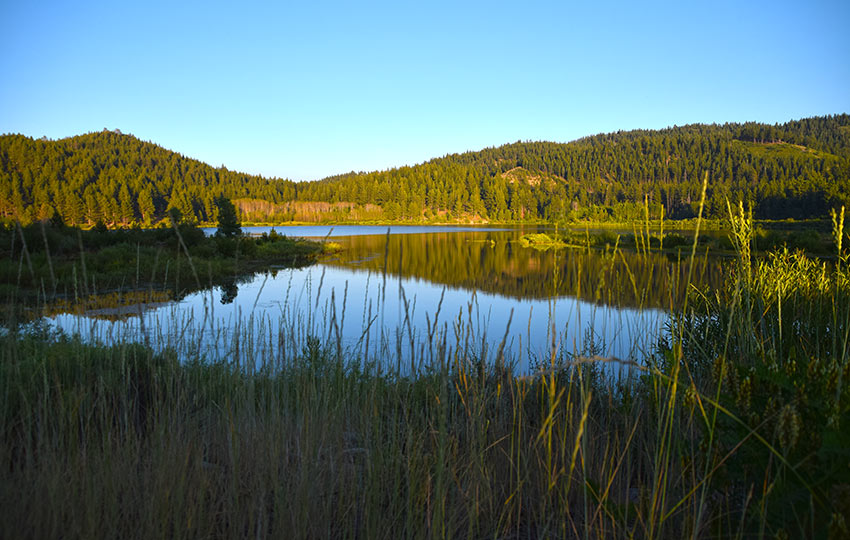 The hiking trail around Spooner Lake is flat and features interpretive signs with information about local and natural history. And because the trail circumnavigates Spooner Lake you'll have the opportunity to see various wildlife populations. Additionally, you may even see the rare and elusive Tahoe Rim Trail thru-hiker 🙂 I never recommend feeding wildlife. However, feel free to give those thru-hikers some snacks if you're packing extras.
Distance: 3.5 miles
Elevation: 250 feet
---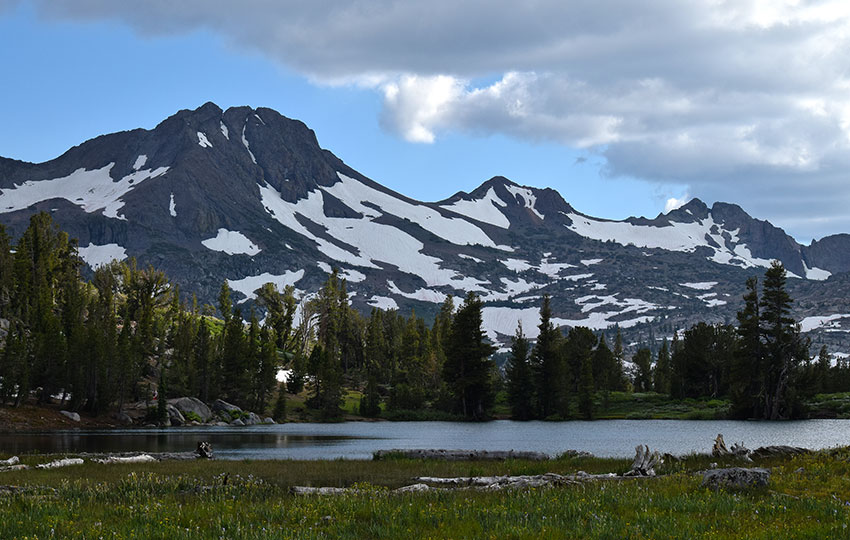 The bulk of the hiking trail to Frog Lake is essentially uphill. However, that distance is relatively short at about 1 mile. And the payoff is worth it because you'll be treated to 360 degree panoramic views around the Carson Pass area, which includes Round Top, Caples Lake, Red Lake Peak, and Hope Valley. In addition, Frog Lake is an excellent place in which to find many varieties of Sierra Nevada Wildflowers. Fun for all ages and athletic abilities!
Distance: 3 miles
Elevation: 350 feet
---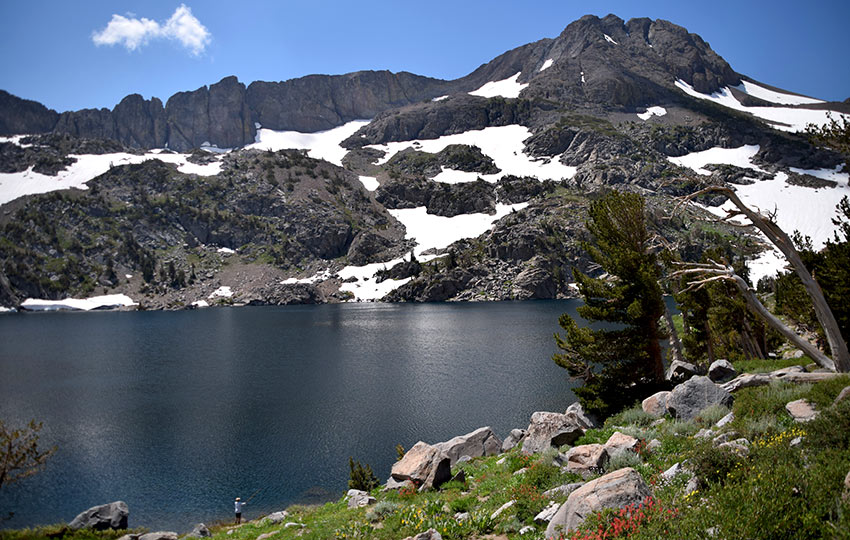 The hike to Winnemucca Lake is a bit more challenging than many of the hikes on this list. On the other hand, I'd be remiss for not including it here because it's such a quintessential South Lake Tahoe hike. Incredible landscape views are a given. But arguably the biggest draw for people hiking to Winnemucca Lake in the summer is the volume and variety of wildflowers on display. Let's put it this way … even A-list celebrities know its the place to see wildflowers as evidenced by my chance encounter with Helen Mirren in 2019 on her way to Winnemucca Lake. What a treat that was!
Distance: 5 miles
Elevation: 600 feet
---
Keep in mind that this list is a perpetual work-in-progress. Therefore, I'll continue to add short and easy hikes based in the South Lake Tahoe area over time.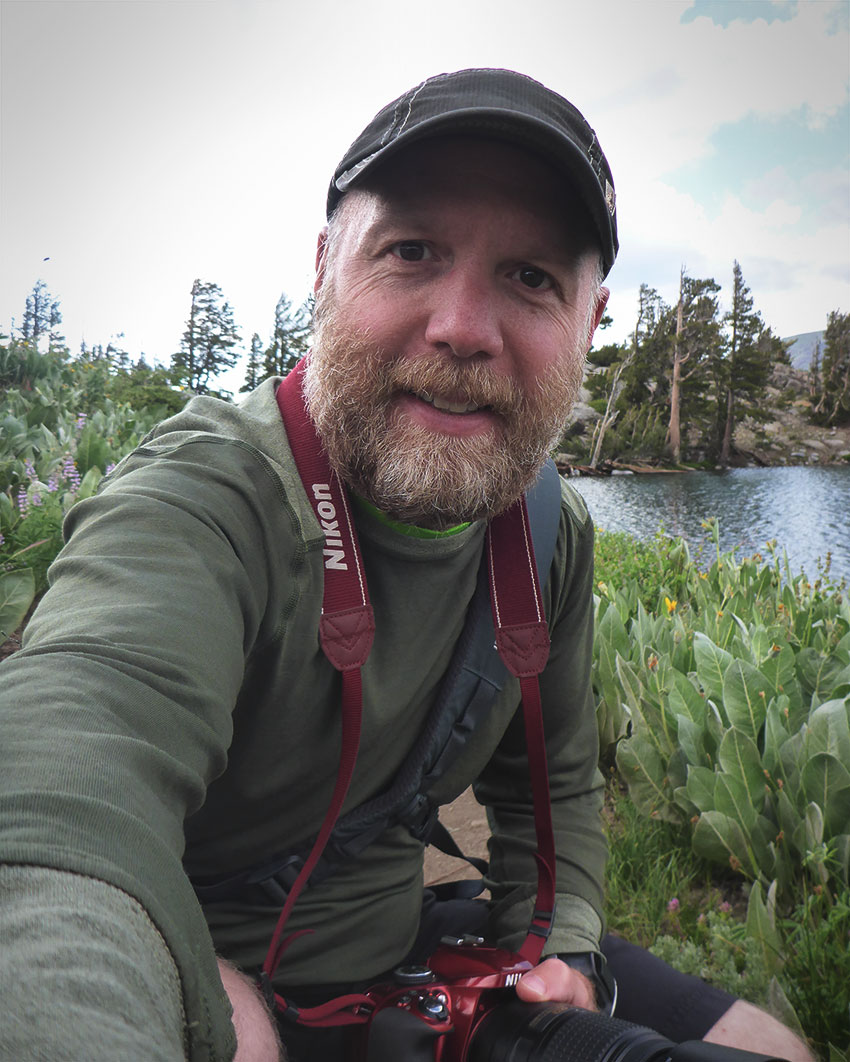 ---
---
---
Which short and easy hikes of South Lake Tahoe have I missed?
Share your recommendations in the comment section below so that others may enjoy short and easy hikes in South Lake Tahoe 🙂
---