Welcome to Tahoe Trail Guide!
You'll find on this page an overview of how I've organized and tagged the hiking, cross-country skiing, and snowshoeing trails featured on Tahoe Trail guide.
First off, I want to point out that on a global scale Lake Tahoe is one location. However, locally we refer to places around Lake Tahoe as being on one of the four shores (north, south, east, or west). Believe it or not, it can take between 3-4 hours to drive the 72-mile circumference around Lake Tahoe depending on traffic, weather, construction, and special events.
---
The mission of Tahoe Trail Guide is to provide information, education, and inspiration for all people seeking to recreate outdoors.
---
So, I've categorized all of the Tahoe Trails as being located in one of those four cardinal categories. See the map below for how I've defined those areas.
As you would expect, most of the trails featured on Tahoe Trail Guide are located in and around the Lake Tahoe Basin. Please note, however, that some of these trails do extend beyond the borders of the Lake Tahoe Basin. Anything south of Carson Pass, for example, meets that criteria. Technically, the hike to Winnemucca Lake (south of Carson Pass) is out of the Tahoe watershed, but a site that didn't include such a quintessential Tahoe hike would be incomplete.
Other examples of trails extending beyond Lake Tahoe's watershed area include hikes that travel along the Pacific Crest Trail (PCT). Although the PCT extends all the way from the Mexican and Canadian borders, it passes along the entire western side of Lake Tahoe. Or, the Tahoe Yosemite Trail, which begins at Meeks Bay and continues south to Tuolumne Meadows in Yosemite National Park.
Also note that there are multiple national forests and wilderness areas that border Lake Tahoe or are close to it. Trails located within these adjacent lands are also included in the trails portion of Tahoe Trail Guide.
Lastly, I just want to emphasize that Tahoe Trail Guide is currently a one-person operation (me). I rotate between summer and winter seasonal outdoor recreation-based jobs. So, I don't produce articles and trail blogs as frequently as I would like. However, what I do provide is thorough and full of firsthand, quality information.
---
Support Tahoe Trail Guide with a financial contribution via PayPal (single contribution) or Patreon (reoccurring contributions). Your support of Tahoe Trail Guide is very much appreciated!

Become a Patron!
Quadrant & Activity and Locations within Quadrant:
Searching by quadrant & activity is the quickest way to find the type of adventuring you want to do within your specific area of Lake Tahoe.
North Tahoe– north shore of Lake Tahoe, from Tahoe City to Incline Village, and extending to Truckee and Mount Rose
South Tahoe – south shore of Lake Tahoe, from DL Bliss State Park to Kingsbury Grade, and extends south to Round Top
South Tahoe Cross-Country Skiing & Snowshoeing

Emerald Bay
Fallen Leaf Lake (and area just north of it on SR 89)
Meyers
Desolation Wilderness
Pioneer Trail
Stateline (including Kingsbury Grade south of SR 207)
Christmas Valley
Luther Pass
Hope Valley
Carson Pass
East Tahoe– generally between Kingsbury Grade / SR 207 and Incline Village
West Tahoe – generally between DL Bliss State Park and Tahoe City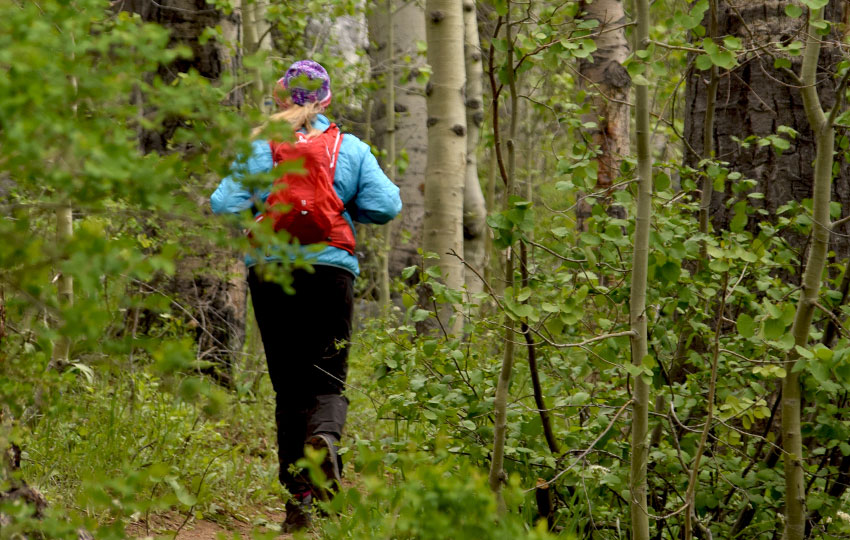 Category of Hike or XC Ski/Snowshoe Route:
Primarily, I provide categories based on difficulty for each Lake Tahoe hiking trail and cross-country ski and snowshoe route. This is a standard feature with any guidebook as it gives you an idea as to what you can expect of the trail.
I admit, however, that searching Tahoe Trail Guide for a trail or route based on these levels of difficulty is not as effective as searching by quadrant and activity (described above). The reason for this is that Lake Tahoe is essentially four different locations (see introduction).
And, this website is designed to be a website, not necessarily an advanced database with infinite search and filter capabilities. What I'm saying is that I can only do so much before I start pulling out what remaining hair I have on my head when designing this thing.
So, please note that searching by category of hike or xc ski/snowshoe route will yield all trails and routes around Lake Tahoe that meet the criteria listed below.
Also note that some hiking trail articles also feature a category of difficulty for cross-country skiing and snowshoeing. This is because I haven't yet published specific articles for those winter activities along their corresponding summer trails.
Short Hikes and Beginner XC Ski/Snowshoe Routes
Short hikes and beginner xc ski/snowshoe routes are generally less than 5 miles in distance and feature 500 feet or less of elevation gain.
"Where's a good place to go hiking?" was the most common question I was asked while working at a backpacking store in South Lake Tahoe (2014 -2016). This isn't surprising, but it was a challenge to answer when the person asking was standing beside their eight year old son and 80 year old mother.
Lake Tahoe is nestled in the mountains, after all, so it's difficult to find any 5-mile stretch of terrain that won't require you to hike at least a little uphill. But when you're limited in how far you can hike, how high you can travel, or are just short on time, choose a short hike or beginner xc ski/snowshoe route.
• Click for a curated list of short and easy hikes in South Lake Tahoe
Day Hikes and Intermediate and Advanced XC Ski/Snowshoe Routes
Day hikes and intermediate and advanced xc ski/snowshoe routes featured on Tahoe Trail Guide range between 5-12 miles long.
The average hiker, xc skier, and snowshoer doesn't usually plan to travel more than a dozen miles in a day. And, depending on circumstances such as elevation gain, weather, and snow pack, some of the short hikes could be considered day hikes or intermediate xc ski/snowshoe routes as well.
Since the Lake Tahoe region is located within the Sierra Nevada Mountains, it's generally accepted that elevation gain is a more important factor than the distance in miles when determining how long a backcountry trip will take you to complete.
Multi-Day Hikes and Ski Tours
Any hiking trail or xc ski/snowshoe route featured on Tahoe Trail Guide that's longer than 12 miles is categorized as a multi-day hike or ski tour.
For many average hikers and backpackers and advanced cross-country skiers and snowshoers, 12 miles is often enough for a single day's worth of traveling. Of course people can and will cover more than that in a day.
However, here on Tahoe Trail Guide, 12 or more miles generally warrants the designation of multi-day hike or ski tour. There are some longer day hikes (i.e. Mount Tallac, Freel Peak, Stevens Peak loop) that I've classified as ski tours. The reason for this is that their winter routes include relatively high mileage (when breaking trail) and elevation gain. These routes could definitely be accomplished in a day by ambitious and experienced folks, but also would make for fine overnight excursions.
All of that said, the term ski touring has a long and confusing history of use. I've heard it used to describe cross-country ski trips ranging from a short jaunt across the meadow (not appropriate) to an overnight or multi-day backcountry excursion deep into the mountains (appropriate).
I'm no master of semantics. However, a tour definitely sounds bigger than your typical single day's effort (or less). Besides, if you're using "tour" to describe skiing across the countryside, well, that's just redundant. It's not already called cross-country skiing for nothing.
End rant.
Organization of Trail Articles and Data:
Introduction and summary describing highlights of the trail
Trail Data (approximations):

Location: quadrant – region – trailhead
Category of Hike
Category of XC Ski/Snowshoe Route
Hike Time
Total Mileage (total round-trip mileage of the trail)
Trailhead Elevation (in the Sierra Nevada Mountains, I consider "flat" being 300-500 feet of elevation gain compared to trails that include 1,500-3,500 feet of gain
Highest Point (may not always be the end feature of the trail)
Total Elevation Gain
Trail Conditions

Considerations for the Trail
Parking for the Trail
Travel along the Trail
Frequently Asked Questions about the Trail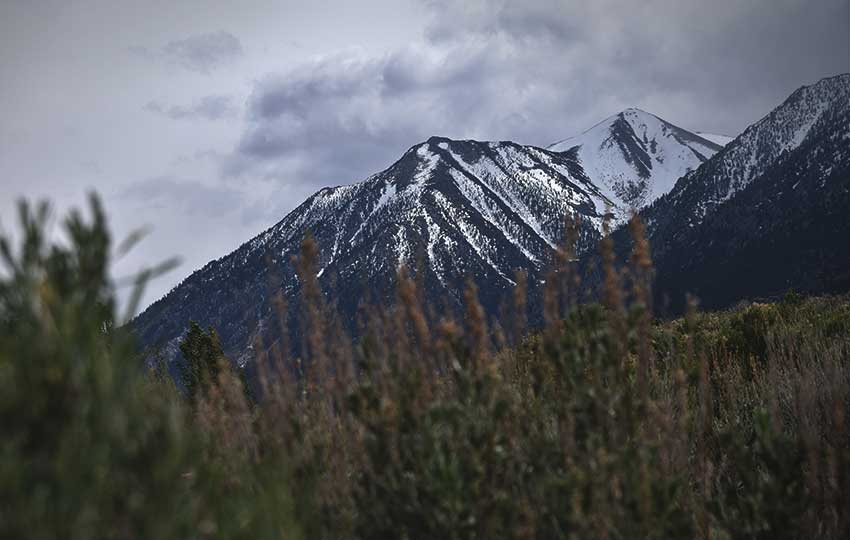 Determining Hike Times
There are a couple of ways to determine how long it will take you to hike an established trail.
The first method is more based on mileage than elevation gain. This would be appropriate for a longer hike that didn't feature a lot of elevation gain. For example, a 12-mile hike with 1,500 feet of elevation gain.
The second method is easier to use when your hike is relatively short, but includes a lot of elevation gain. For example, a hike that's 5 miles long, but features 3,500 feet of elevation gain.
If the hike was longer and had a lot of elevation gain (i.e. 12 miles with 3,500 feet of elevation gain), I would use the first method. The reason I offer the second method is because there are many hikes at Lake Tahoe that are short but steep and the figure determined through the simple second method is good enough for estimating time.
First Method of Determining Approximate Hiking Time:
determine the total mileage for the hike then divide by a typical 2 miles/hour hiking pace (12 mile/2 mph = 6 hours)
then, determine the total amount of elevation gain over the course of the 12 miles and add an extra 30 minutes for every 1,000 feet of gain (1,500 feet = 30 minutes + 15 minutes for an extra 45 minutes
total hike time for a 12 mile hike with 1,500 feet of elevation gain would be approximately 6:45
Second Method of Determining Approximate Hiking Time:
determine the amount of total elevation you will be climbing
for each 1,000 feet of elevation gain, estimate that it will take one hour to hike when maintaining a typical 2 miles/hour hiking pace (3,500 feet/ 1,000 feet = 3.5)
total hike time for a 5 mile hike with 3,500 feet of elevation gain would be approximately 3.5 hours
Please note that for the foreseeable future, Tahoe Trail Guide will be a one-person operation (me!). Therefore, it's going to take me some time to research (i.e. hike and photograph) the many hiking and cross-country skiing locations around Lake Tahoe, particularly the north shore. So I ask that you be patient and read what I've already posted because many of the articles feature information and lessons learned that are universal. Thank you. – Jared Manninen