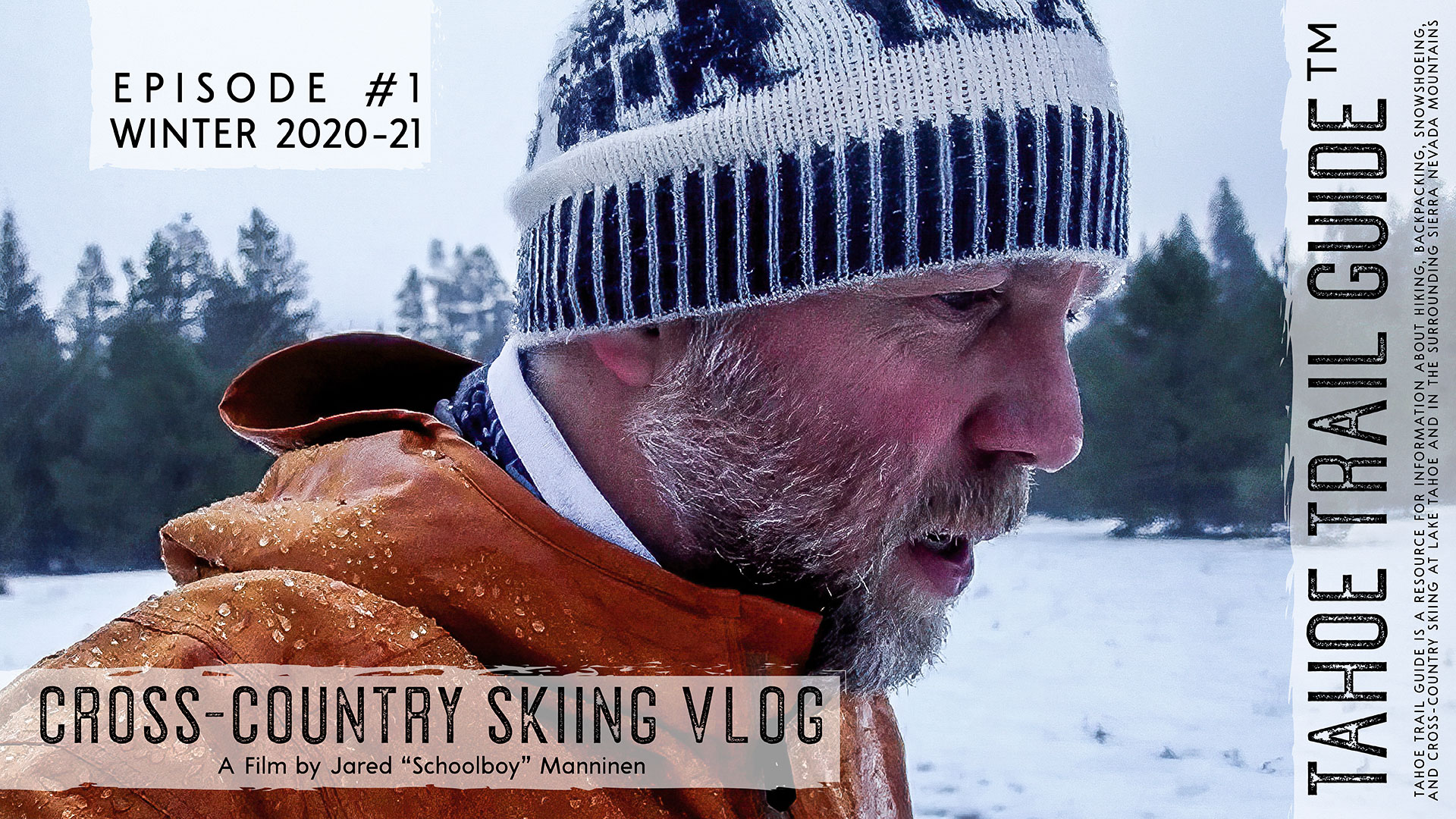 Welcome to my series of outdoor-related video blogs aka vlogs! These short films are slightly less formal than my other informational and educational videos. Basically, I create these on-the-go videos while hiking, backpacking, cross-country skiing, and snowshoeing at Lake Tahoe. Once I return home, I perform some minimal editing to the footage. Then, I publish the video(s) on YouTube soon thereafter.
I began to produce these outdoor vlogs at the beginning of the 2020-21 winter. That year, we had an early start to the ski season thanks to mid-November snowstorms. Realistically, though, one of the main reasons I started creating these short videos was because 2020 was the big COVID-19/Coronavirus year. And, I knew people were eager for online cross-country skiing content. These short outdoor videos seemed like a great way in which to accomplish that task.
---
Support Tahoe Trail Guide with a financial contribution via PayPal (single contribution) or Patreon (reoccurring contributions). Your support of Tahoe Trail Guide is very much appreciated!

Become a Patron!
---
All of the above said, my primary goal for producing these shorter format outdoor-related videos is to inspire people to go outside and explore the wilderness. I have a lot of diverse experience with outdoor adventuring, so I offer unique perspectives and insight about the outdoor experience. And I can say without question that my quality of daily life has increased immeasurably by incorporating outdoor activities into my life on a near-daily basis. So, I want to share with you this wonderful outdoor experience. And I hope to encourage you to find new ways to explore the great outdoors here in Tahoe or wherever you live.
These vlogs range from silent cross-country ski tours to brief outdoor sessions where I discuss training philosophy or Lake Tahoe flora and fauna. In essence, these short videos are food for thought for deeper discussions and will hopefully provide you with a new perspective regarding the outdoor experience.
Notes About Watching My Outdoor VLOG
Please note that this outdoor vlog series is just one of my YouTube playlists. You can watch all the episodes here, but I've published many other outdoor-related videos on my YouTube channel. So, I highly recommend checking out the channel (and subscribing to it!) in order to see what else I offer.
Keep in mind that on this page the thumbnails for each outdoor vlog is located beneath the video player. Click on the thumbnail, and then you'll automatically jump back to the top of this page where the actual player is located.
My latest vlog will always appear first on this page. If you want to watch the entire series of outdoor vlogs from the beginning (November 2020), you'll have to navigate to the last page. There's a link down below that shows the total number of pages related to this series (i.e. 1 of 4) and a "next" button. Click that next button to travel back in time!
For those of you who come here primarily for cross-country skiing content, please note that there's a section at the bottom of this page featuring links to all of my xc ski-related articles here on Tahoe Trail Guide.
---
Cross-Country Skiing Explained Articles and Videos
Please note that I wrote and produced the Cross-Country Skiing Explained series of articles and videos with the beginner and intermediate cross-country skier in mind. This is the demographic for whom I most often serve(d) while working in the outdoor recreation industry at Lake Tahoe. I basically treat these articles and videos as extensions of the conversations that I have (had) with those customers.
That said, expert skiers probably could take away something of value from these resources. Just know that I don't address race-oriented philosophy, technique, or gear selection.
Considerations for buying cross-country ski gear (new and beginner xc skiers)
Classic Cross-Country Ski Components
Waxing Your "Waxless" Cross-Country Skis (for beginner and intermediate xc skiers)
Cross-Country Skiing Techniques, Demonstrations, and Related Concepts