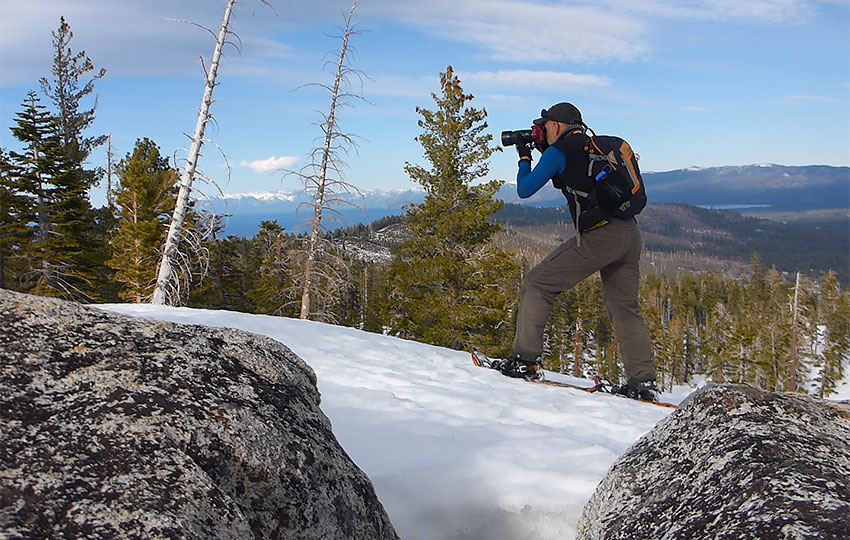 Snowshoeing isn't necessarily as dynamic as cross-country skiing or other winter snow sports. But that doesn't make snowshoeing any less enjoyable. Snowshoes simply provide a different type of fun! They also provide a wide range of benefits that other modes of winter travel and snow play don't.
In this article, I highlight the five reasons that I love to go snowshoeing.
---
Support Tahoe Trail Guide with a financial contribution via PayPal (single contribution) or Patreon (reoccurring contributions). Your support of Tahoe Trail Guide is very much appreciated!

Become a Patron!
---
Definitely read the article below, but I'd be remiss for not including this visually stunning and action-packed multi-media version of this list of snowshoeing benefits.
So, I present to you this exceptional Tahoe Trail Guide video 😉
1) Snowshoeing is Great Winter Exercise
Although snowshoeing boils down to simply walking (with snowshoes), the struggle is real!
This isn't to say that snowshoeing is difficult from a technical standpoint (see #2). It's just that every human-powered method of travel across snow takes some effort. And when you factor in the snowy days where there's deep and powdery snow covering the ground, snowshoeing becomes an even greater workout.
But that's the best reason for snowshoeing – the workout that it provides even when the weather is inclement!
Snowshoes get you out of the house, which helps to reduce the effects of cabin fever. This is especially important for people who don't participate in other winter activities.
Snowshoeing helps you burn calories, breath fresh air, and release endorphins along the way. All of these health benefits makes for a more positive outlook on life, particularly when the weather is dreary and the skies are filled with overcast.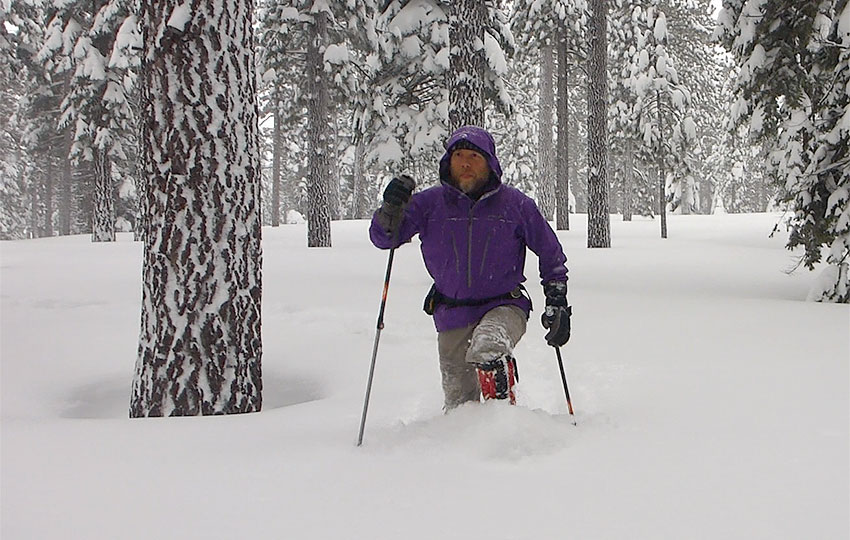 I also know people who've also used snowshoeing as a means of recovery from injury during the winter. Again, snowshoeing isn't as dynamic as other winter sports. But that's why it's great for a recovery program. You still get to go outside and play in the snow, but without nearly as much fear of slipping, sliding, or falling down.
Obviously, check with your doctor before implementing snowshoeing into your recovery and rehabilitation program.
2) Snowshoeing is Easy to Do
When you get down to it, snowshoeing is simply walking with a set of snowshoes on your feet.
Once you learn how to orient your snowshoes and how to adjust the bindings, you can start walking.
Please note that modern snowshoes usually feature left and right snowshoes.
The snowshoes will often have an R (right) or L (left) printed on their top sheet. If they don't, however, just know that most snowshoes should be worn so that the buckles are on the outside of your foot. This way, you'll decrease the chance of unbuckling your snowshoes while walking.
When snowshoeing, you'll need to walk slightly wider than normal and step a bit higher. The latter part is dependent upon the depth of snow. Basically, the deeper the snow, the higher you'll have to pick up your feet. But that's pretty much it!
There are various snowshoe movements and techniques that you can perform, but they're all easy to learn.
Check out my video to learn some basic snowshoeing movements and techniques.
Also, watch the last few minutes for some helpful tips for getting up after falling down in deep snow while snowshoeing. That's actually the best part of the video – watching me throw myself into thigh-deep snow!
The one technique-related piece about snowshoeing that I'd like to emphasize before moving on is that you just need to be mindful of your snowshoes while walking.
It's easy to forget that you're wearing snowshoes because they're so simple to use. But if you're not paying attention, you may wind up stepping on top of the opposite snowshoe and occasionally tripping yourself.
3) Snowshoeing is an Affordable Winter Activity
I'd argue that as far as winter sports and activities go, snowshoeing is probably the least expensive.
Other than owning the appropriate winter clothing and boots for the conditions, you just need to have a set of snowshoes.
Usually, you can buy a new set of modern snowshoes for between $100-300. And, even then, you could probably find some used ones for $100 or less.
If you decide to buy used snowshoes, however, definitely check them for damage. There's no point in buying a set of snowshoes that have a broken binding or a top sheet that's been damaged beyond repair.
Unless you're planning for serious mountaineering, most recreation-oriented snowshoes will suffice. And the types of snowshoes for general recreation are some of the least expensive snowshoes you can buy. These types of snowshoes will often feature basic crampons under the balls of the feet and heels.
And, that's all you'll really need in easy to moderate terrain where the snowpack is stable.
Mountaineering-oriented snowshoes will feature serrated rails that help prevent you from slipping on icy and hard-packed terrain.
Again, though, if you're not planning to travel through any heavy duty backcountry environments, a basic set of snowshoes will do just fine.
Another reason snowshoeing is affordable is because you won't have to pay for lift tickets or trail passes. That is, so long as you're not planning to visit an actual groomed area in which to snowshoe.
Always check before leaving the house to see whether or not there are any fees associated with the area in which you'll be snowshoeing.
On the California side of Lake Tahoe, for example, there are a number of Sno-Parks that provide a great starting point from which to snowshoe. However, you have to have a Sno-Park permit in order to park at these specific locations. And, it must be purchased in advance.
You can't buy the permit at the actual Sno-Park.
But an annual pass is only $25. A steal, in my opinion.
Trekking poles are optional when it comes to snowshoeing.
I do prefer to use them when the snowpack is unstable and there's a lot of snow in which to negotiate. Trekking poles assist you with balance and help to propel you forward.
I don't do gear reviews, but if you're looking for suggestions to buy snowshoes check out Outdoor Gear Lab.
4) Snowshoes are the 4×4's of Winter Travel
You can travel in just about any type of winter terrain with snowshoes.
Obviously use your own judgment when putting your snowshoes to the test. But, for most beginner and intermediate adventurers, snowshoes will take them wherever they want to go.
Snowshoes are far more manageable than skis when it comes to negotiating natural terrain obstacles. Traveling across terrain filled with rocks, trees, bushes, and the narrow spaces created by such natural obstacles is easier on snowshoes.
You can also negotiate firm and icy conditions more safely with snowshoes thanks to their crampons.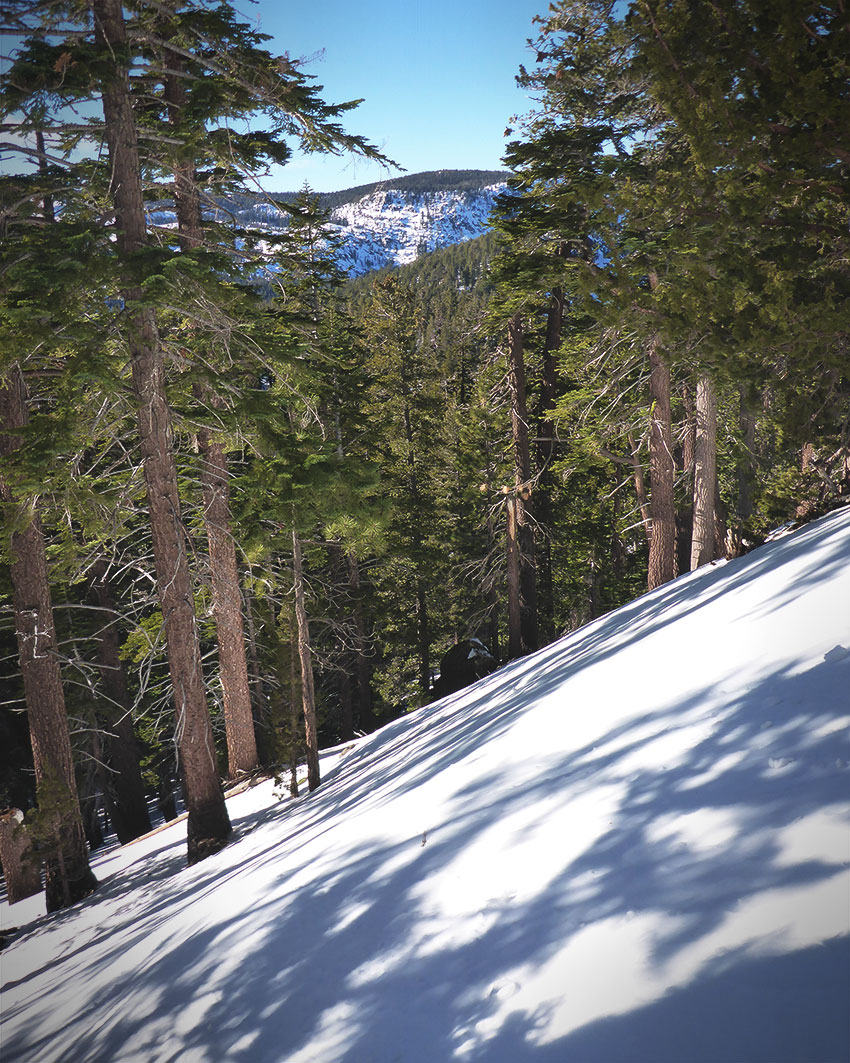 I'll say, though, that modern snowshoes don't always perform as well as their traditional counterparts when it comes to deep and soft snow. See the photo and video above to see just how challenging deep snow can be!
Traditional snowshoes are generally much larger than modern snowshoes. As a result, they provide more surface area in which to keep you afloat.
That said, I don't currently own traditional snowshoes. I try to keep my gear lust in check because I already own so many sets of skis. And, I'm running out of storage space!
So, when the snow is really deep, I grab my snowshoes and dial back my expectations for traveling long distances.
But, the point is that snowshoes allow me to get outside and enjoy all that Mother Nature has to offer! Within reason, of course. Never travel beyond your skill level or the limitations of your gear.
Lastly, during epic winters when the snow is constantly falling I'll throw on my snowshoes and walk around the house to pack down the snowbanks.
5) Snowshoeing is Great for Winter Photography
Thanks to their crampons, snowshoeing provides stable footing when walking on snow. And, you can confidently hold yourself in position while standing on angled terrain.
All of that translates into confidence when taking photos in a snow-covered environment.
Snowshoes are small and agile enough that you can move around your subject matter with ease.
They also enable you to easily reposition yourself for a better compositional shot.
You can kneel down easily enough as well as stand on variable terrain.
Often I will use trekking poles when snowshoeing to assist with balance. But, if I plan to use my DSLR camera I'll leave the poles at home. Then, my hands will be free so that I can carry my camera at the ready.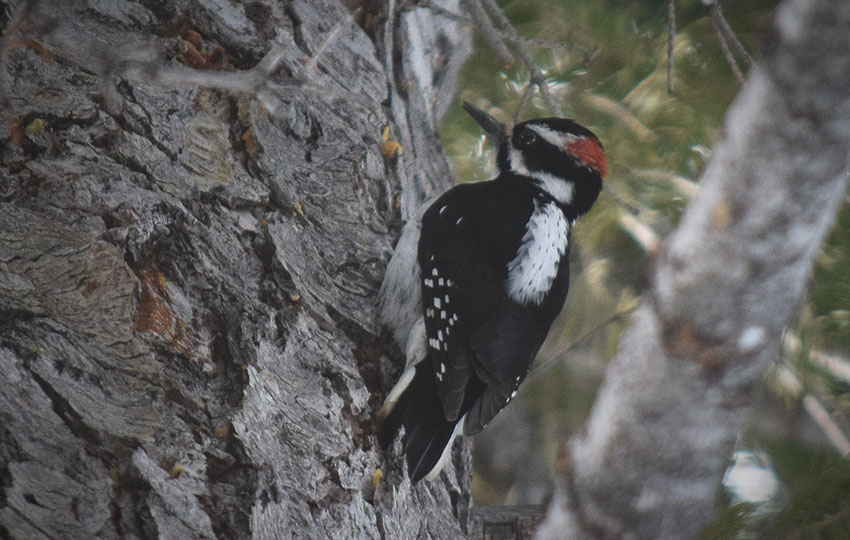 A drawback to winter photography is that snowshoes on firm and icy conditions is noisy. There's no way to get around the fact that walking across hard-packed snow with snowshoes simply creates a lot of noise. But, then again, even if you were to just walk with only your winter boots on you'd probably still make enough noise to spook the wildlife.
It's worth noting that, traditionally, hunters lined the bottoms of their skis with fur and animal skins to decrease the noise they'd make when traveling across firm snow. So we're really not talking about anything new, here.
Just know that in icier conditions, you're not going to sneak up on wildlife unless you take appropriate measures.
Or, use a really powerful telephoto lens!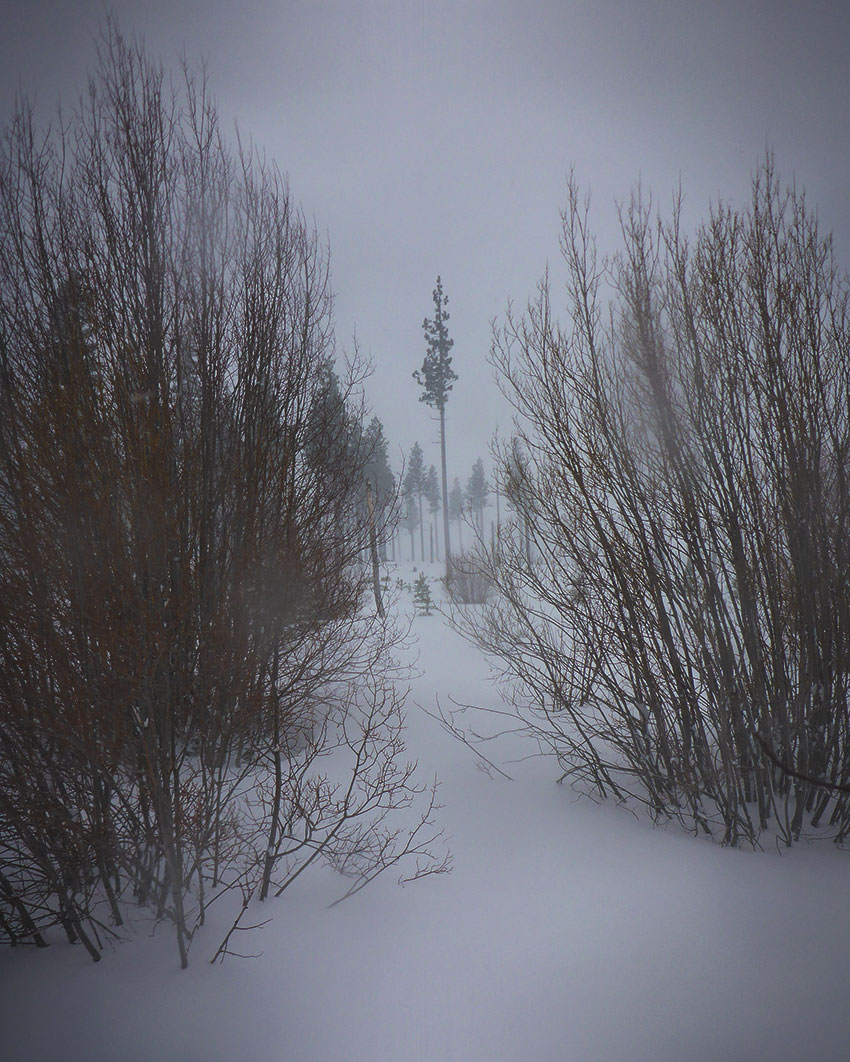 Conclusion
Even though snowshoeing may seem a bit mundane compared to other snow sports, you can't argue with its inherent benefits. Besides, at the heart of snowshoeing is the love of winter adventure and outdoor exploration.
Who doesn't want more of that in their life?
I bet you have some of your own benefits about snowshoeing that I haven't listed.
So, let me know what those are in the comments section below.
---
Snowshoeing Basics Mini-Series
Please note that I wrote and produced this collection of Snowshoeing Basics articles and short videos about snowshoeing with the beginner and intermediate adventurer in mind. This is the demographic for whom I most often served while working in the outdoor recreation industry at Lake Tahoe. So, I treat these informational blogs as extensions of the conversations I've had with those customers.
That said, expert adventurers and mountaineers could probably take away something of value from these articles. Just know that I don't intend to specifically address performance or race-oriented philosophy, technique, or gear selection in this series.
Snowshoeing Basics Articles
5 Reasons to Love Snowshoeing