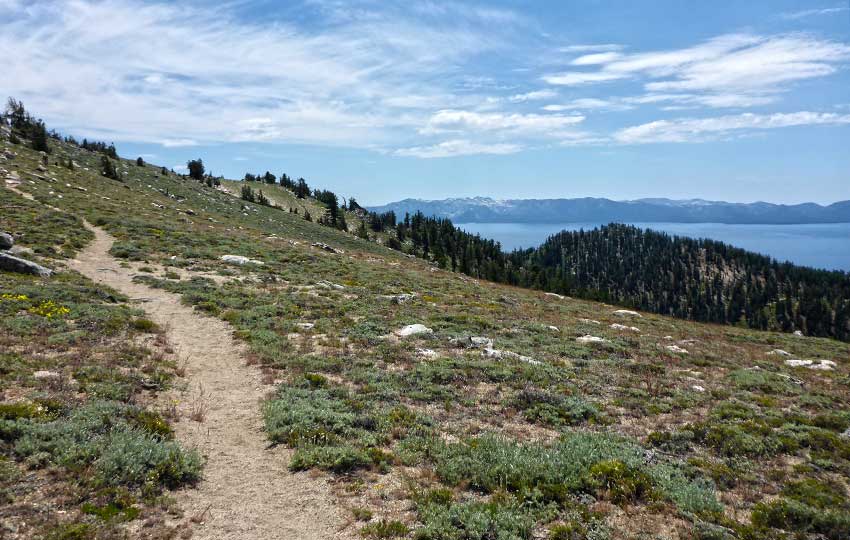 Congratulations! You're about to embark on the backcountry trip you've been planning for months or possibly years. Keep in mind that, for better or worse, you're about to go on a roller coaster ride. Getting off of that ride can be very challenging depending on the circumstances, so it's usually best just to see the journey through to the very end.
But you've done your homework. You've prepared mentally and physically.
You have the appropriate gear (based on your research). And leading up to this point, every decision you've made has been based on theory and make-believe scenarios.
Now it's time to execute your backcountry trip plan.
---
Support Tahoe Trail Guide with a financial contribution via PayPal (single contribution) or Patreon (reoccurring contributions). Your support of Tahoe Trail Guide is very much appreciated!

Become a Patron!
---
Believe it or not, once you start making your way down the trail you'll be able to finally breathe a sigh of relief because your life will have become simplified.
Even though there will always be what-if situations along your adventure, they'll be reduced dramatically. This is because all of your decisions and choices, once you get underway, will be based on the reality and conditions you'll be experiencing firsthand.
The weather can and does shift, but if you're paying attention you should be able to adjust your plans accordingly.
Some days you'll travel slower than you anticipated while other days you'll fly down the trail at breakneck speeds.
Once you find your rhythm on the trail, chances are that a lot of the things you were concerned about while sitting at home obsessing about the trip's details will simply fade away.
In the end, as long as you're making it to your planned checkpoints on a regular basis, you should have no worries about completing your adventure and returning home safely.
Before we go any further, however, I want to briefly take a step back to the night prior to your departure. There are a handful of preparations you should consider before actually getting on the trail.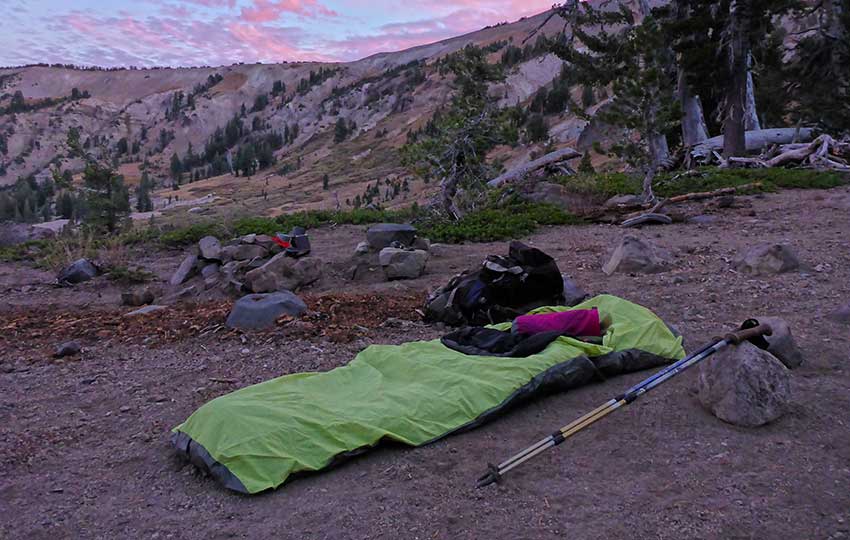 Last Minute Preparations Before Implementing Your Backcountry Trip Plan
Although some of these final checks before actually beginning your journey should be fairly obvious, I would be remiss in not spelling them out.
Confirm that you have all of the necessary documents for your trip
This would include any and all necessary permits for camping or traveling through an area.
On the Tahoe Rim Trail, for example, you'll need a permit for backpacking through Desolation Wilderness, as well as a camp stove permit (for the entire trail).
I would also make sure that you have safely stowed away the following items:
Identification such as a driver's license and/or passport
At least one credit card for unexpected or emergency purchases
Health insurance/medical documents that will ensure you'll receive appropriate medical services in case of emergency
Cash because you never know when you'll need a quick ride out of the backcountry by a stranger, and it's always nice to provide some compensation for their efforts
Most likely you've obsessed over your itinerary or route plan for weeks, but check it again
Does it still make sense to you now that you're in the eleventh hour? Make sure your support team has a copy of your itinerary and that you have all of the contact information for your team.
I recommend writing down in your journal or notebook all relevant phone numbers and contact information for your team. Remember, your phone or other digital device(s) will fail when you need them the most. And who actually remembers phone numbers anymore?
Make all the phone calls, texts, or direct messages necessary to confirm trip logistics with your support team
Ensure that your food resupplies will be at their designated drop spots when you pass through.
Also confirm that you still have a ride to the trailhead and one for the trip home, as well as any additionally scheduled shuttles mid-trip.
Check the forecast for any last minute changes in weather patterns
I've made the mistake in assuming that Monday's forecast for Thursday, for example, would hold. But when I left for a backpacking trip on that Thursday, it became evident a storm was rolling in. This was a major oversight on my part. And, as a result, I packed too lightly for the approaching inclement weather.
There's no question I had an adventure, but my 10-day trip wound up being only a 5-day journey due to my mistake.
Treat the last night at your house (or accommodations) like it was the first night on the trail
Don't pack your backpack before leaving those accommodations like you were going on a flight or bus ride. Pack as if you were already on the trail.
Have your snacks and water for the first day ready and available. This means taking the snacks out of your bear canister and the drink tube out of the pack (if using a bladder system).
Whatever you prefer to wear or carry and use while hiking, have easily accessible. You don't want to have to dump your pack in the middle of the trail in order to grab that gear.
Obviously you can make adjustments as you go, but it's ultimately best to show up at the starting line ready for action. Is that bandanna an absolutely critical item you need to have in order to hike for the day? Probably not. However, if you were planning to use it as sun protection for your head and neck, then it is important. Don't make it a hassle for yourself by packing it with the rest of your clothes in the middle of your backpack.
I've seen experienced thru-hikers show up to the trailhead on rainy days without their jacket accessible. This often occurs after they've taken an extended break in town and lost touch with life on the trail. Then, they wind up dumping the entire contents of their backpack on the trail to pull out a rain jacket. And, of course, while their rifling through their backpack they're getting soaked along with their gear.
I'm sure I was one of them at one point or another. Again, show up to the trailhead ready to go. You never know what'll be waiting for you when you arrive.
OK, let's get back to the trailhead.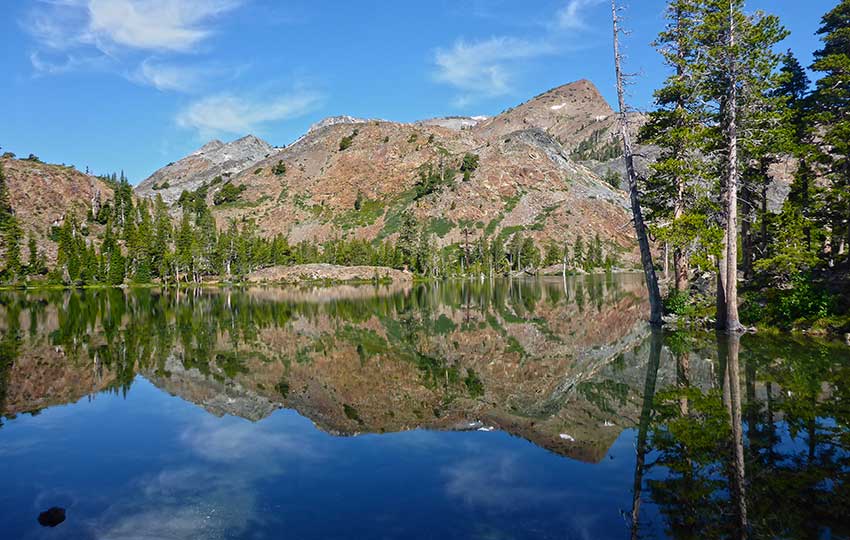 Monitor Your Body and Mind While Executing Your Backcountry Trip Plan
It's probably going to occur naturally, but you should check in with your body periodically throughout the day. For example, don't ignore the hotspots that might be forming on your feet during those first days. You don't want them to develop into full-blown blisters.
One of the best ways to prevent blisters is to avoid hiking too many miles too soon in your trip. This concept should be built into your itinerary.
And no matter how good your sleeping pad is, sleeping on the ground isn't the most comfortable activity in the world. Don't be surprised if you wind up with a sore neck, shoulder, or back. So, warm up and stretch as needed.
Food Considerations
Begin eating early into your trip or just plan to eat less snacks and a lighter dinner on that first and second day. I realize it sounds odd that a person wouldn't want to eat while beginning to log miles on the trail.
However, you're going to go through an adjustment period for the first few days. Most likely you'll be transitioning from a more sedentary schedule to one in which you're constantly moving and burning calories.
Again, I know it sounds weird, but many people (myself included) tend to initially lose their appetite. This is actually due to the increased activity. Food either makes them nauseous or they simply aren't hungry because their body has begun to use up its stored energy. You'll eventually succumb to the hunger, but in the meantime you'll be carrying around a lot of "extra" food.
Not the worst thing in the world, because having a small surplus of food for emergencies or when the hunger does strike is nice. However, you don't want to be carrying around the extra weight just for the heck of it.
Another thing about eating is that sometimes people don't want to eat because they're too tired or lazy to cook at night or in the morning. I've hiked long days and decided once I reached camp (after dark in many of those cases) that I didn't want to bother cooking.
Instead, I'd just eat a trail bar and crawl into my sleeping bag. Try not to do this, at least not very often, because you're robbing yourself of necessary calories and a stimulating trail experience.
Preparing a meal for yourself breaks up the monotony of only hiking and sleeping (i.e. cooking for yourself helps your state of mind as much as providing nourishment).
Cooking can be a challenge, depending on weather conditions. But try to develop an eating schedule, such as waking up early enough to make breakfast and arriving in camp early enough to prepare dinner.
On long days where I might be hiking more than 20 miles, I will often stop around 4-6pm and make dinner at a nice location. Then, when I'm finished eating and my camp stove has cooled down enough to pack, I'll head back on the trail for a few more miles. This usually happens on summer days when the daylight lasts longer.
Some people don't like to hike after eating a meal, but I don't mind. And, I like the fact that in these cases I'm eating at a location that's different from where I'm going to camp.
I also often get to witness the sunset from some point on the trail rather than my campsite which might be hidden in the forest. When I do finally reach my campsite, I place my bear canister off to the side, set up my shelter, and then call it a day.
This approach is a little more "ultra-light" as you're spending more of your time enjoying the trail by being on it rather than hanging out for longer periods of time in camp.
Water Considerations
Hydrate frequently throughout the day. Using a bladder system with a drink tube makes it easier to stay hydrated (and being tucked away in your pack ensures that the water will stay relatively cool).
However, I still tend to prefer using standard water bottles. Mostly this is because I've never found a bladder system that didn't cause the water to have a slight plastic taste.
That said, don't let the off-putting taste prevent you from drinking enough water if you do choose to use a bladder system. If you're going to use water bottles, make sure you can reach them easily, otherwise you're just going to put off drinking water altogether.
Keeping Track of You Gear
Periodically give your gear a pat down to ensure that you haven't dropped or left anything behind. This is most important to do when getting up from sitting down on a rock or log, for example, while still wearing your backpack. Or, when you actually take off your pack during an extended break.
I constantly pat down my external pieces of gear. This usually includes items such as a camera pouch and other pockets on my hip belt and shoulder straps. I also check my water bottles stored in the side pockets of my backpack. If I can't reach my extra socks, underwear, or bandanna attached to the back of my pack, for example, I'll check my shadow to see if they're still attached.
Basically, you need to perpetually take inventory of your gear so that you don't find that, five miles down the trail, you left your bottle behind after filtering water from that majestic river.
Rest Breaks and Taking in the Views
Take frequent breaks during the day. As motivating as it is to log miles like the Terminator all day, every day, you need to pace yourself.
One of the main reasons you're on this adventure is to see stuff you don't normally get to witness. So, take in the views. Embrace curiosity. Stop to smell the flowers. Look closer at things. Notice the details. Take pictures of what you see. Write about your experience in a journal. Chat with fellow hikers you meet on the trail. Embrace this experience because this moment will eventually pass into history.
One of the reasons I prefer carrying a closed cell foam sleeping pad is that I can keep it strapped to the outside of my backpack and then use it for taking naps midday (i.e. when it's hottest outside).
I don't have to worry about puncturing the closed cell foam pad when laying it directly on the ground.
I also like to wash my extra pair of socks and underwear during one of my daily breaks. By the time I reach camp, I'll have a fresh pair of socks and underwear to wear at night.
Refer back to your goal to confirm that you're on the right track. Are you hitting your daily checkpoints, ensuring that you'll complete the overall trip as planned? Are you enjoying yourself?
Be honest with yourself, but don't debilitate yourself by humoring negative thoughts for too long. The bottom line is that safely completing an extended backcountry adventure can be grueling work.
Again, embrace all the facets of this journey because this is the experience.
Monitor the Weather While Executing Your Backcountry Trip Plan
When everything is going as planned and the weather is favorable, you won't have many worries. But a "perfectly" executed backcountry trip thanks to good weather will yield fewer lessons than when you have to deal with adverse conditions.
Remember that there's no such thing as bad weather, only bad gear. So that favorable weather may just be providing you with a false sense of security. Don't assume that the sunshine and good weather will hold for your entire trip. Eventually it will change for the worse.
Be as prepared as possible by keeping a watchful eye to the sky. For example, consider erring on the side of caution when you begin to see clouds billowing up and you still have a peak or pass to negotiate before calling it a day.
Often it takes getting caught in just one significant storm to alter dramatically the direction of your backcountry adventure.
This isn't to say that I don't seek good weather when I backpack or embark on longer outdoor adventures. But I've learned that operating on the assumption that the weather will always be favorable isn't a plan. You have to assume that, at some point, you'll be hit with nasty weather.
not to say that I don't seek good weather when I backpack or embark on a longer outdoor adventure. But I've learned that operating on the assumption that the weather will be favorable the entire time I'm outside is not really a plan. You have to assume that, at some point, you'll be hit with nasty weather.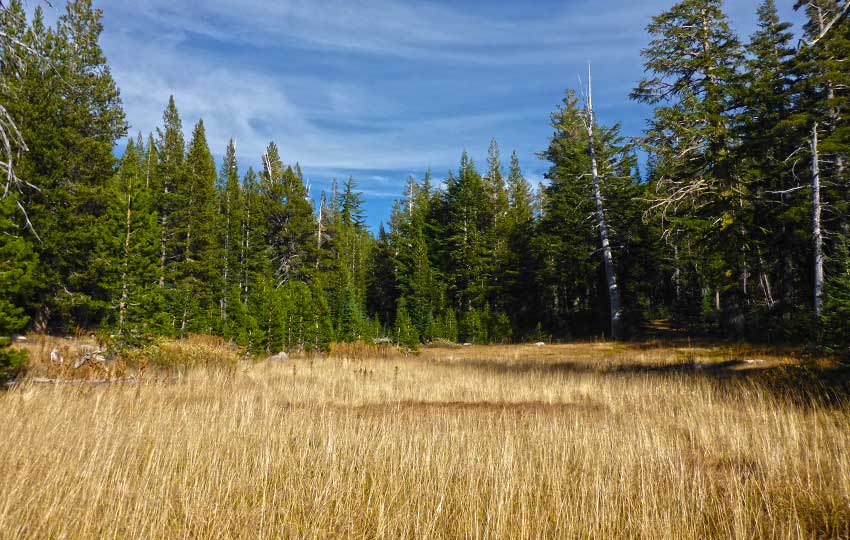 Sticking to Your Backcountry Trip Plan
The last thing I'd like to say about embarking on your backcountry adventure is to stick with your plan.
Flexibility is a key component to successfully completing any backcountry adventure.
However, consider seriously the consequences of any deviation of the plan, especially with regard to your support staff. They may be willing to change their plans for you, but you've already discussed and scheduled with them your resupply or pickup on date such-and-such. Try to honor that agreement rather than hoping they'll be able to meet at a different date or time.
This is your trip, not theirs, so be respectful of their time and effort.
More importantly, if you deviate from your backcountry trip plan and are unable to discuss the change with your support team (i.e. no mobile phone service), it's going to be extremely difficult for search and rescue to locate you in the case of an emergency.
Click this link to see a breakdown of my actual mileage and to view an assortment of photos from my 2014 Thru-Hike of the Tahoe Rim Trail.
Planning Your Backcountry Trip Core Series of Articles:
Executing Your Backcountry Trip Plan