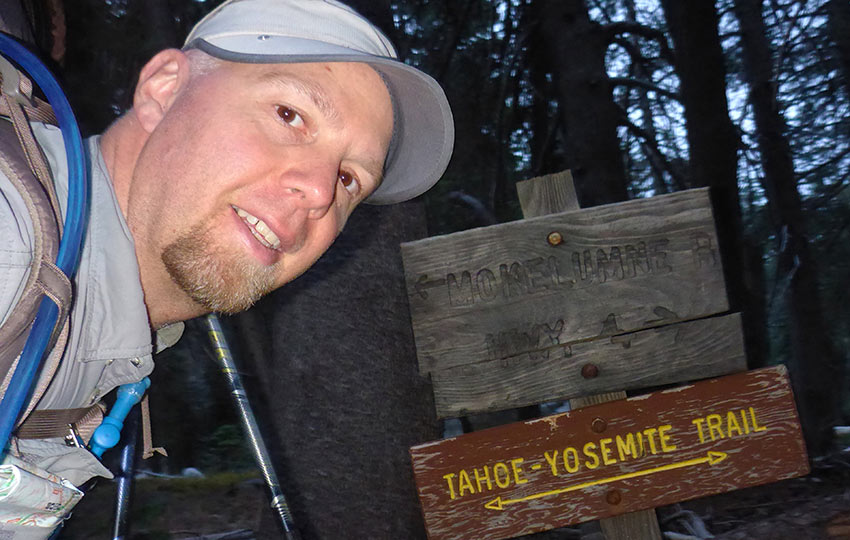 A humorous lesson in humility presented to you in a comic book format. I created this zine based on a backpacking trip I took in October of 2015 along the Tahoe Yosemite Trail. Needless to say, the trip was cut short due to heavy rains (and me not being prepared to deal with it!). A full trip re-cap is slated for the future.
In the meantime, enjoy this comic!
---
Support Tahoe Trail Guide with a financial contribution via PayPal (single contribution) or Patreon (reoccurring contributions). Your support of Tahoe Trail Guide is very much appreciated!

Become a Patron!
---
And if you want the full comic book experience, click on the image at the very end for a hi-resolution version in which to print. Then, you can fold it into the one-sheet, 8-page 'zine I originally designed it as.
For this zine I based my illustrations on photos that I took from my unfinished Tahoe Yosemite Trail bid.
After drawing the pictures in pen & ink, I scanned the artwork, digitally resized it, and placed it in my Photoshop template.
Then, I exported the whole thing as a hi-res .jpg (see at the end of this blog).
This is "Unexpected Refuge" in its original format as an 8.5×11″ sheet of copy paper. Click the image and then right click and "save as" in order to download a copy for yourself (and then print and fold).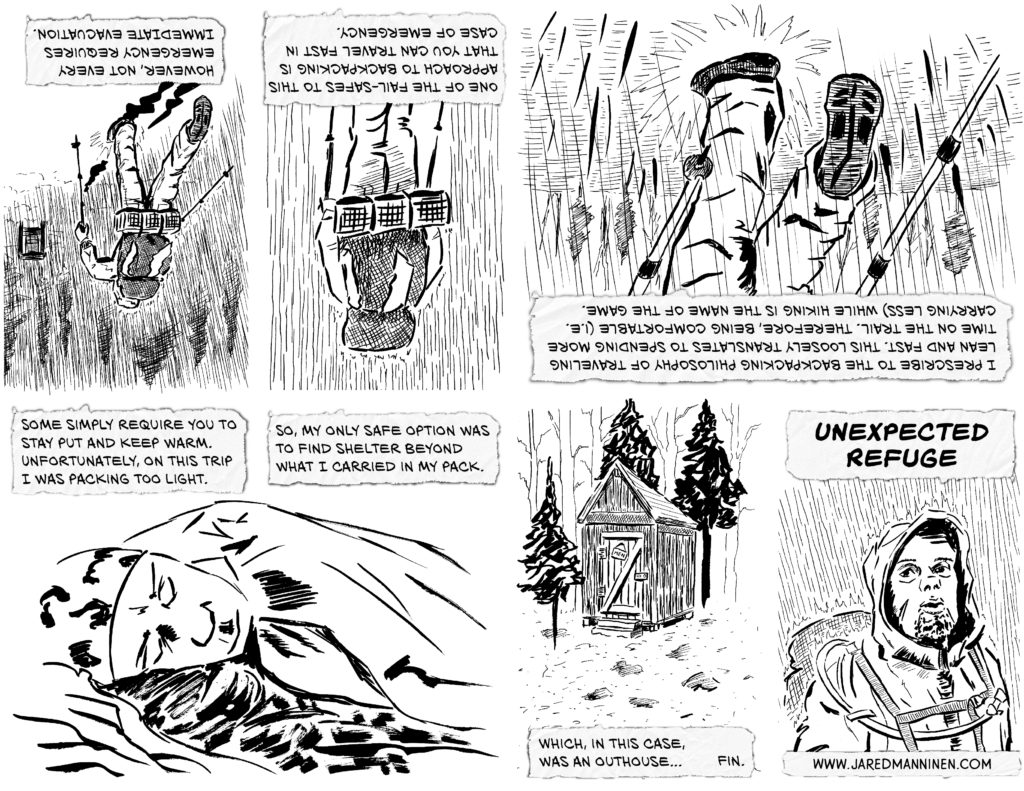 Here's a video showing you how to fold the zine into a mini-book.