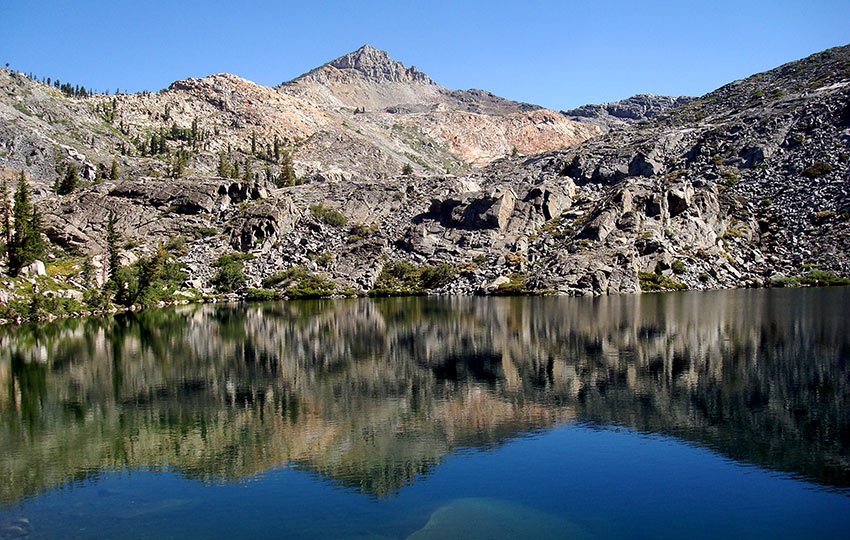 Presented here is a short black and white comic I created about an overnight backpacking trip I took into Desolation Wilderness with a former girlfriend back in 2012. Although our relationship did not last and the backpacking trip was only two days, the experience was rewarding.
One of the reasons I enjoyed the trip was because it provided me with a new perspective on Desolation Wilderness.
---
Support Tahoe Trail Guide with a financial contribution via PayPal (single contribution) or Patreon (reoccurring contributions). Your support of Tahoe Trail Guide is very much appreciated!

Become a Patron!
---
Ultimately, you can access Desolation Wilderness from all sides. Since I live in South Lake Tahoe, I fall into the habit of entering the wilderness area from Echo Lakes, the Glen Alpine Trail at the back of Fallen Leaf Lake, or via Eagle Lake in Emerald Bay.
From the north you can access Desolation Wilderness at Barker Pass. From the northwest you can take the Rubicon Trail (foot trail not OHV trail). And, from the west you can hike the Rockbound Trail (via Wrights Lake). On the northeast side you can begin at Meeks Bay (which is the northern terminus of the Tahoe-Yosemite Trail).
Of course there are other lesser known trails and routes in which to access Desolation Wilderness, but the above mentioned are the most traveled trails.
If the text looks to small to read, click on the images of the pages to enlarge them.