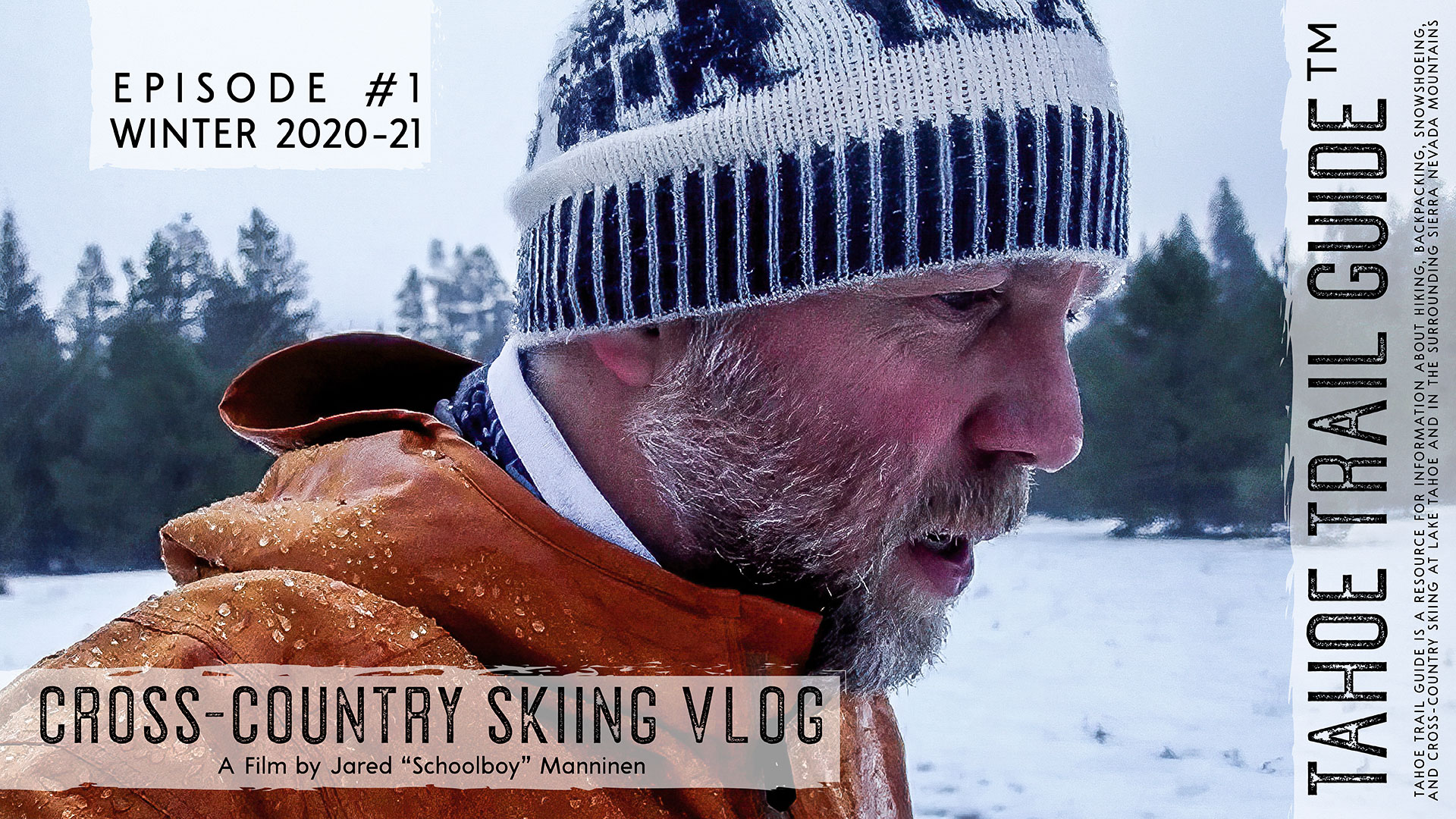 Welcome to my series of cross-country skiing video blogs (VLOGs) for the winter of 2020-21 at Lake Tahoe. These short films are a bit less formal than my other informational and educational videos. Basically, I create these on-the-go videos while cross-country skiing in the backcountry and at groomed xc ski areas. After returning home, I perform some minimal editing to the footage and then publish the video on YouTube soon thereafter.
I decided to start producing these cross-country ski vlogs at the beginning of the 2020-21 winter season. We had an early start to the ski season thanks to mid-November snowstorms.
Although we hit a warm spell soon after those first storms, there was plenty of snow to play in for weeks. Basically, it was an opportunity to work out some of the early season kinks.
---
Support Tahoe Trail Guide with a financial contribution via PayPal (single contribution) or Patreon (reoccurring contributions). Your support of Tahoe Trail Guide is very much appreciated!
Become a Patron!
---
My goal for producing these short cross-country ski videos is not just to document the season. Rather, I hope to inspire people to get outside during the winter and play in the snow as much as possible. And, possibly, to provide some food for thought for people looking to increase their daily quality of life (particularly during the winter).
I intend to publish a new cross-country skiing vlog once every week or two. However, this whole project is totally dependent on the snow, so I'll do what I can!
Notes About Watching my Cross-Country Skiing VLOG
Please note that my cross-country skiing vlog series is just one of my YouTube playlists. You can totally watch all the episodes here.
However, I've published many other cross-country skiing videos on my YouTube channel. So, I highly recommend checking out my YouTube channel (and subscribing to it!) in order to watch all of my outdoor-related videos.
In the meantime, keep in mind that the thumbnails for each of these xc ski vlog episodes are located beneath the video player. Click on the thumbnail, and then you'll automatically jump back to the top of this page where the actual player is located. Enjoy!
---
Cross-Country Skiing Explained Mini-Series
Please note that I wrote Cross-Country Skiing Explained with the beginner or intermediate cross-country skier in mind. This is the demographic for whom I most often served while working in the outdoor recreation industry at Lake Tahoe. I basically treat these articles as extensions of the conversations I've had with those customers.
That said, expert skiers probably could take away something of value from this article. Just know that I don't intend to address racing-oriented philosophy, technique, or gear selection.
Classic Cross-Country Ski Components
Waxing Your "Waxless" Cross-Country Skis (for beginner and intermediate xc skiers)
Considerations for buying cross-country ski gear (new and beginner xc skiers)
---
Do you have any thoughts, ideas, or requests for new cross-country skiing videos? If so, post them in the comment section below 🙂